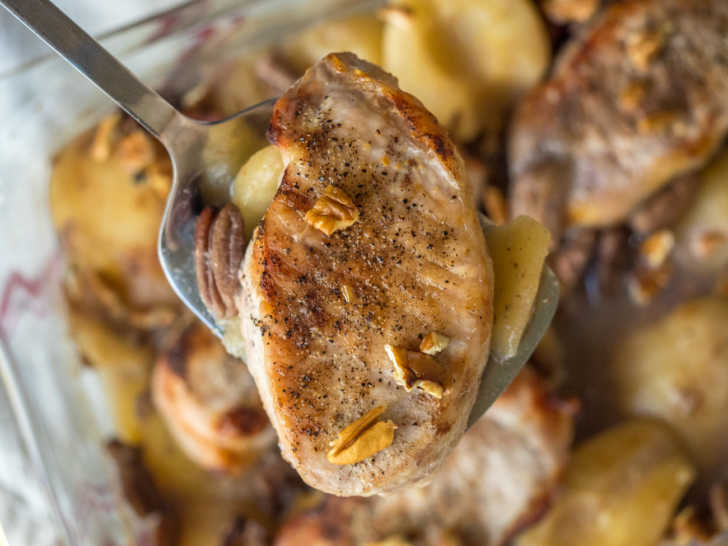 Pork chops and applesauce may be a classic combination… but have you tried pork chops and pears? If the answer is no, then it's high time you change that. The pears bring a soft and subtle sweetness to the savory pork and we've thrown in some cinnamon and ginger for a nice little surprise of spice. These Spiced Pear Pork Chops bake up simply in the oven. They couldn't be easier. Or tastier.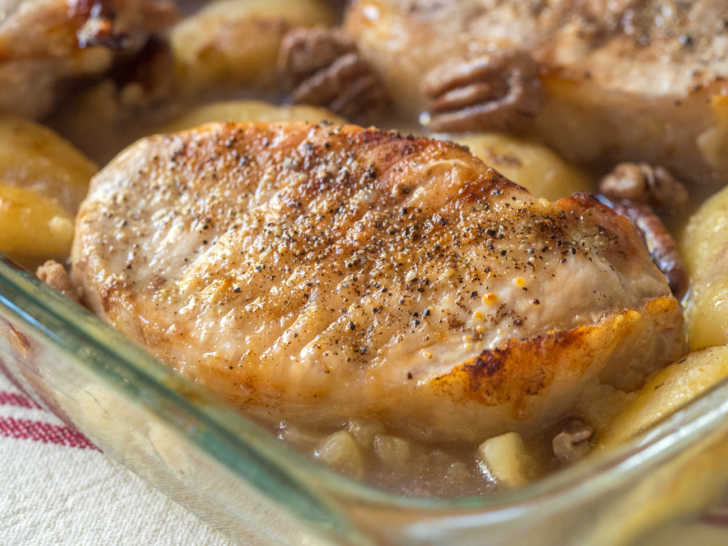 To keep things simple, we've used canned pear halves. Just make sure you don't throw away their juice! You want that sweet liquid to make it into the baking pan for sure. Mixed with a little garlic powder and apple cider vinegar, it reduces as it bakes and commingles with any juice the pork releases. It's absolutely wonderful spooned over the baked pork chops and your favorite starchy side.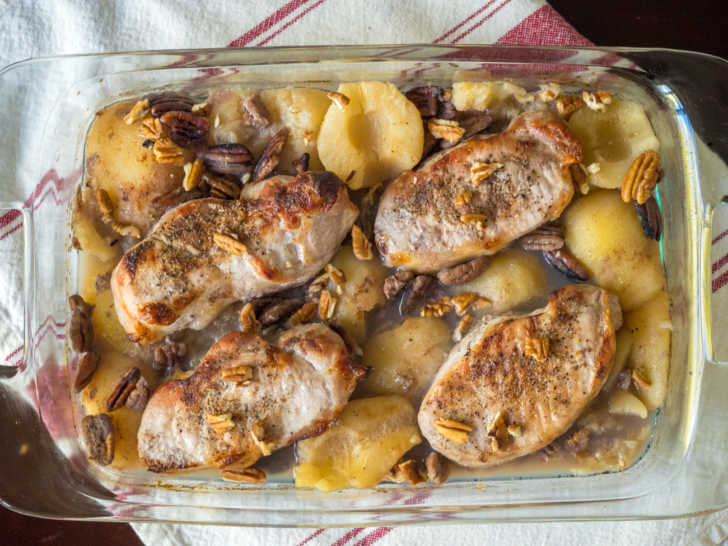 A decent sprinkling of pecans provides a nice crunchy contrast to the chewy pork and soft pears. The combination of those three together: sweet and tender pears, savory pork, and salty pecans is among the greatest trios we can think of.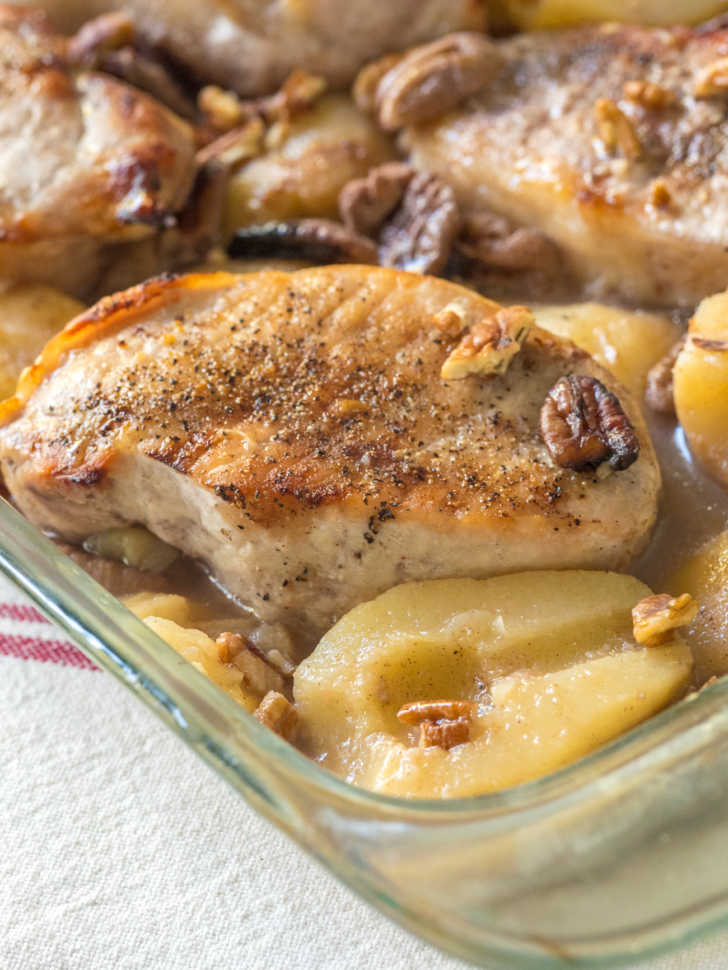 This is one of those dishes that tastes totally divine but also happens to be a breeze to make. You basically just throw some stuff in a baking dish and toss it in the oven. No searing, no electric mixers, no chopping. It's simple and it's tasty as can be. And as far as we're concerned, if something's easy and delicious, it's a recipe that's gotta stick around.
Spiced Pear Pork Chops
Ingredients
4 boneless pork chops
2 (15 oz.) cans halved pears, juices reserved
1/2 teaspoon dried ginger
1/2 teaspoon dried cinnamon
1 teaspoon garlic powder
1/4 cup apple cider vinegar
1/2 cup pecans
Kosher salt and freshly ground pepper, to taste
Preparation
Preheat oven to 350º F.
Place pear halves in the bottom of a 9x13-inch baking dish, then sprinkle dried ginger and cinnamon over them.
In a small bowl, whisk reserved pear juice together with apple cider vinegar and garlic powder until combined.
Season pork chops with salt and pepper and place on top of pears in baking dish, then top with whole pecans. Pour seasoned pear juice over the top of pork chops.
Place in oven and bake for 35 minutes, or until pork is cooked through.
Remove from oven and let rest 10 minutes before slicing and serving.