One size fits all, so this makes for the perfect gift!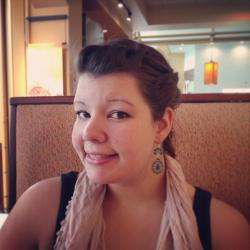 Jessica Griggs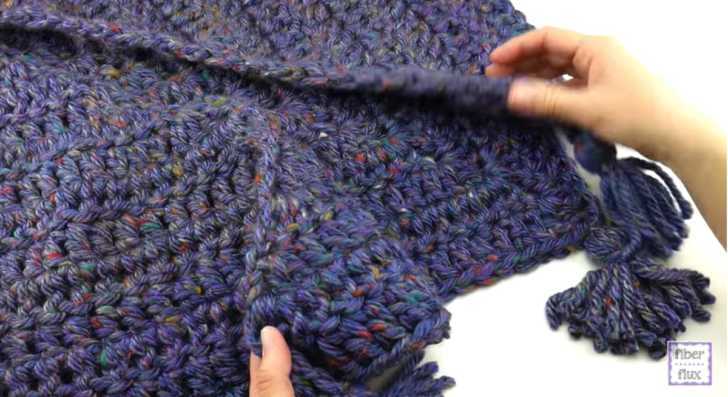 Doesn't this Snow Berries Blanket Shawl look like the coziest thing ever? It's perfect for this time of year! I just want to wrap up in this cozy shawl and read by the fire, or work on another crochet project!
The best part of this particular project, aside from basically crocheting a hug for yourself, is that it works up so quickly! By using the bulky yarn and a size 10mm crochet hook, you're able to cover a lot of ground, very fast. For those of us who sometimes get discouraged and lost in longer projects, this might be just the pick-me-up you need! With each row, you can see this shawl grow bigger and bigger.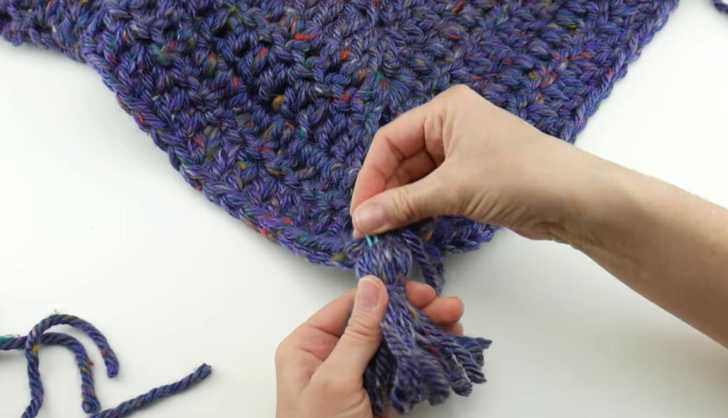 Plus, in this tutorial we learn how to add tassles to the corners of this shawl! They are completely optional, of course, but I think they add a little extra flare to this fun project! The finished shawl is actually a large triangle that can be warn either as a blanket scarf, or as a shawl that wraps around your shoulders. You can even use it as a little lap blanket if you want! I love projects that are versitile and can be worn multiple ways.
This is a great gift to make for a friend as well! Sometimes hats and mittens can be tricky to get the sizing just right, but this shawl is a one size fits all project. Go ahead and see how it's done in the video below! Happy crocheting, friends!