This block is the start of a quilt to practice all of your quilting skills.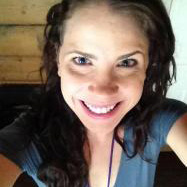 Katie Arnold
After years of quilting, it can be easy to get stuck in a rut of using the same patterns and skills. If you're like me and looking to change things up a bit and work on all of your quilting skills, then look no further than today's project.
The Bella Skill Builder Quilt is the perfect project to put all of your skills to work and with the below video from Fat Quarter Shop, you can learn how to do the first two blocks of this quilt.
You can get the free block pattern HERE.
We can't wait to see how your projects go, so make sure to take photos along the way and let us know how they turn out! Happy quilting!