Simple Crocheted Spa Cloths Make Good Gifts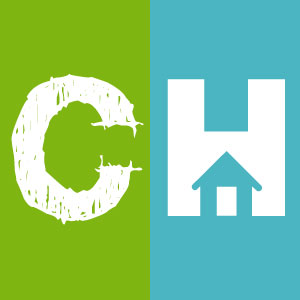 Crafty House
One of our readers recently asked us to recommend a simple crochet project that beginners could use for thank you gifts. We love, and use daily, simple spa cloths that are easy to make once you "get the hang of it" and realize that it's something for fun. Spa cloths are, of course, the fancy name for wash cloths. The nice thing about many of the patterns are that they create a surface texture that just plain feels good. And, if you make them from cotton yarn, they launder well. They are also inexpensive to make. We like to give them in sets of three, tied together with just a simple yarn bow or with an added crocheted flower or two.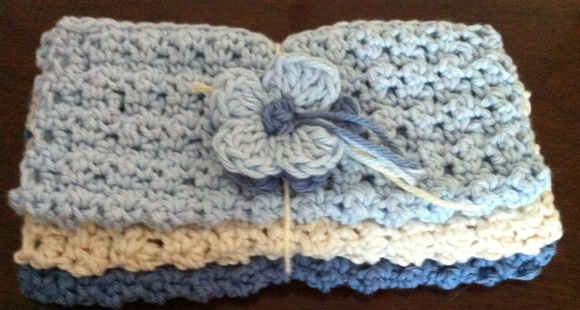 This is the way we enjoy making them, using either a H or G hook:
1. Chain 25
2. Turn and, starting in the 2nd chain from the hook, work a Single Crochet (SC) in each chain until the end is reached. It will look like the photo below. Then chain one and turn.
3. Work a Single Crochet in the 2nd chain from the hook, followed by another SC in the next chain.
Now the fun starts. Work a Treble Crochet (TR) in the next chain, followed by a SC in the following one. Repeat that, altering the TR and SC to the end of the row. You should end on a SC. We like to make the TR's loose and the SC's tight in the "body" of the cloth. That makes those nice little nubby, scrunchy high spots in the texture.
The technical way this row would be represented in a pattern is: Work 1 SC in 2nd ch from hook. *Work 1 SC in next ch; work 1 TR in next ch. Rep from * across to last ch. SC in last ch; ch 1 and turn.
After a few stitches of alternating SC and TR, your row would look like the photo below:
4. Continue with additional rows just like in 3 above. Make the cloth the size you'd like.
5. Work the last row in Single Crochet. Tie off and weave in ends. The final cloth looks like:
We don't worry about blocking them. We do love how they look when folded over and made ready for a gift. Once you "get the hang of" the technique you can turn them out pretty fast, the time of 1 or 2 TV shows or a couple of lunch breaks. It's a good thing for beginners and, as we all know, we can always easily start over with crochet if we get bumfrazzled.
It's all part of the enjoyment of making something we give away to others.