Crochet along with us in this video!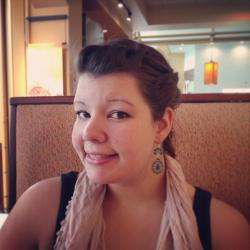 Jessica Griggs
Our friends at The Crochet Crowd have another great tutorial, this time it's all about the Simple Crochet Shawl. This project really lives up to its name! I just love these kinds of projects with repeating patterns. It's enough contrast to make the end product interesting and textured, but it's not so complicated that I can't watch my favorite show or chat with a friend while working. Really, isn't that the ultimate goal? Maybe that's just me. Either way, I think you'll agree this pattern turned out great! Plus there is a lovely and delicate border around the edge of the shawl that really pops and makes this project stand out.
Go ahead and see how it's done in the video below, and don't forget to share photos of your finished shawl with us in the comments below! For more amazing tutorials from The Crochet Crowd, check out this crochet cat rug and this stunning pineapple stitch!