First, you'll need to cut your fabric into two and a half inch strips…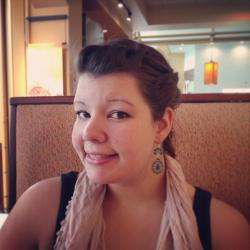 Jessica Griggs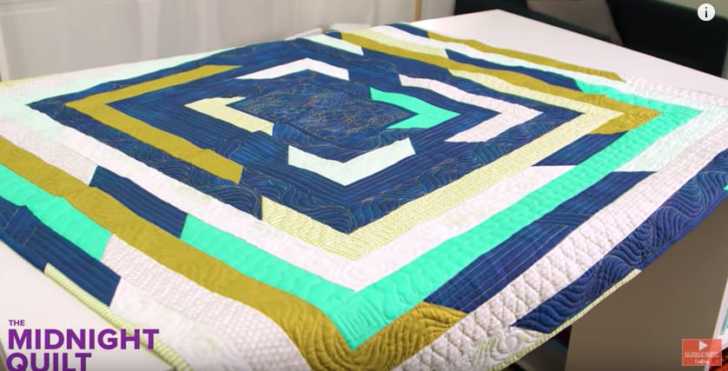 If you've quilted for any amount of time, you probably have a scrap pile somewhere. Maybe yours is all nice and organized – folded and filed in place by the color and then by the pattern. Or, maybe you're more like Angela, and you have a "decoy" box of organized scraps that you let your family see, and you keep the real box(es) of scraps in the closet! Don't worry, your secret is safe with us! What's your method of stashing and curating fabrics? Do you mislabel the box so no one looks inside? Let us know in the comments below!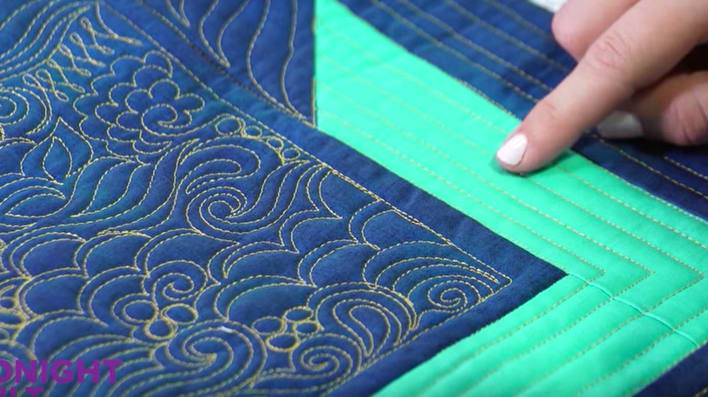 No matter your method, chances are you have some scraps that desperately need to fulfill a purpose. We have just the scrappy project for you! Go ahead and grab some fabrics that coordinate (but not too matchy-matchy) and get to quilting with Angela on this episode of The Midnight Quilt Show!
First, you'll need to cut your fabric into two and a half inch strips and do a few mitered strips with contrasting fabric. Then, grab an 8 x 11 square of fabric and start laying out strips of fabric around and around (and around and around) until you're all done. See how Angela does it in the video below!