These are so easy to make and have on hand. Just throw one in your purse to keep the kids entertained on the go!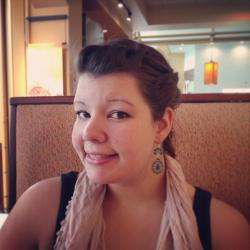 Jessica Griggs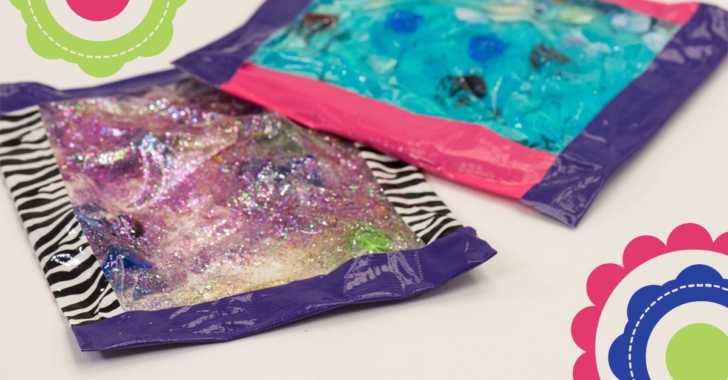 How fun are these sensory gel pads? All you need are ziplock bags, hair gel, duct tape, and some odds and ends from the craft drawer. While these are perfect to have on hand while waiting in the doctor's office or at a restaurant, they're also a great alternative to a stress ball. I have one sitting on my desk right now! Watch the video, and see some of our ideas on different variations in the instructions below the video.
Want more sensory friendly crafts? Check out these awesome Sensory Bottles!
Supplies:
– Hair gel
– Sandwich bags with zipper
– Duct tape
– Small toys, beads, buttons, glitter, googly eyes
– Cardboard
– Markers
Directions:
Fill bag ⅓ full of hair gel. Add beads, buttons, food coloring, glitter, and whatever else you want.
Try to push as many of the air bubbles to the top of the bag and zip it closed. Use duct tape to seal the zipper, and all of the edges of the baggie.
Maze variation:
Draw a fun maze on a piece of cardboard roughly the same size as the ziplock bag.
Add beads and cars to the hair gel, and tape the bag to the cardboard on all 4 edges.
Now your child has a fun maze to complete in the gel pad!
Shape Puzzle variation:
Trace the outline of the objects you're going to place into the ziplock bag onto a piece of cardboard, and color them in fun colors.
Tape the bag to the cardboard on on all 4 sides.
Now your child can have fun trying to "fit" the correct shapes into their outlines!