This is the pattern I've been looking for!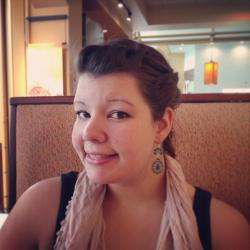 Jessica Griggs
I don't know about you, but I've been in a crocheting rut lately. I've been working an afghan for months now, and I just want to try something new! I want to learn some new patterns, but I don't always have the time (or patience) to wrestle with a super complicated pattern involving lots of counting and a bunch of new stitches. So when I stumbled upon this tutorial using three stitches every crocheter knows – single crochet, half double crochet, and double crochet – I knew this was exactly what I'd been looking for! It's so simple, and yet it creates such a beautiful texture! I can't wait to try the sedge stitch on my next scarf. Go ahead and see just how simple it is in the video below! Happy crocheting, friends!
Looking for more simple crochet patterns? Check out this mile a minute loop stitch!