These easy-to-follow instructions are great for quilters of all skill levels!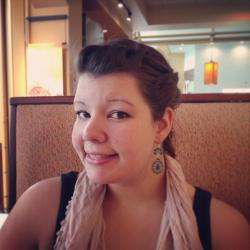 Jessica Griggs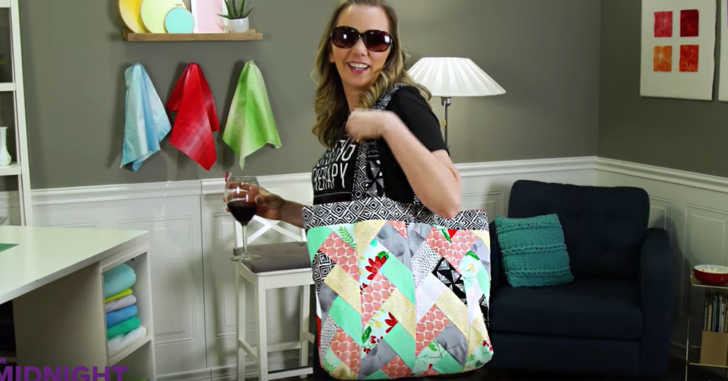 Isn't this tote bag just adorable? I love the braided pannels and scrappy feel the finished product has, and yet the whole thing really comes together in a cohesive way. If you're reading this and you're a traditional quilter who doesn't have much experience making bags – join the club! Angela from The Midnight Quilt Show is more comfortable free motion quilting than constructing a bag, but she braves a new pattern for us in the video below and reminds us all that we can do so much more with our fabric and sewing machine than we think we can!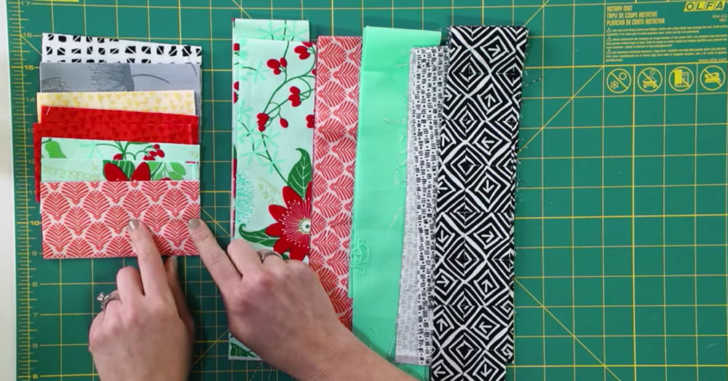 Bags seem so much more intimidating than quilts because it seems like there are a lot more ways to mess them up. But, if you take it one step at a time, follow the instructions, and take a few of these tips and tricks from Angela, you'll be finished with your first tote bag in no time!
This particular pattern is perfect for clearing out the stash of fabric I know you have tucked away somewhere. If by some miracle you don't have any scraps (or any that match), this project can easily be completed using a jelly roll. Go ahead and see how quick, easy, and painless this tote bag is!