Scrabble is one of our favorite games and now it can also be one of our favorite quilts!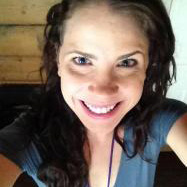 Katie Arnold
I'm sure I'm not alone in saying that Scrabble was always one of my favorite games growing up! At least in my house, things got a bit intense on family game night when we broke out the board and tiles, but those are some of my favorite memories as a child.
You can imagine my excitement then when I ran across this Scrabble Quilt Tutorial from Jenny at the Missouri Star Quilt Company! I immediately started thinking about what words I would want to include on the quilt and planning their precise location.
I know you're going to love this tutorial as much as I did. Be sure to share your Scrabble quilts with us so we can see how you decided to personalize this classic game in quilt form!