Traditionally a casserole, we're turning our favorite pasta dish into a soup!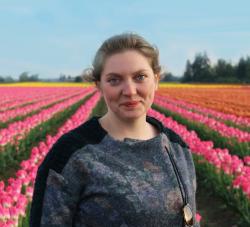 Decatur Macpherson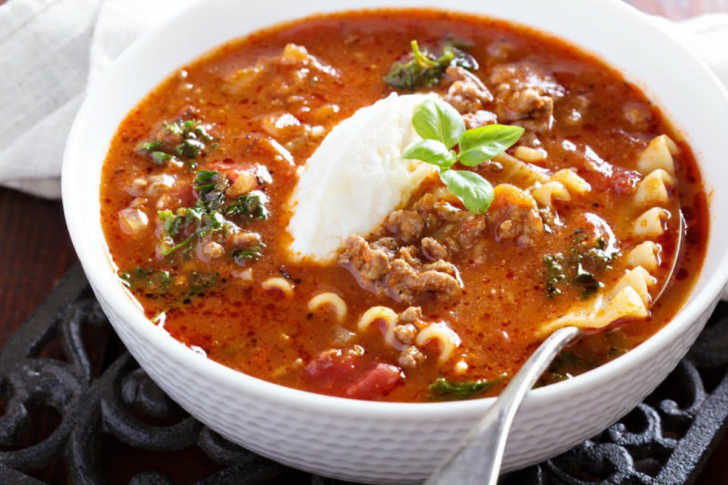 Lasagna is one of our favorite pasta dishes, but it can be a hassle to make, considering you have to cook the noodles and prepare all the different layers individually. While we absolutely love this classic dish, making it from scratch is just a little too much to commit to on a Wednesday night, so we end up not making it too often….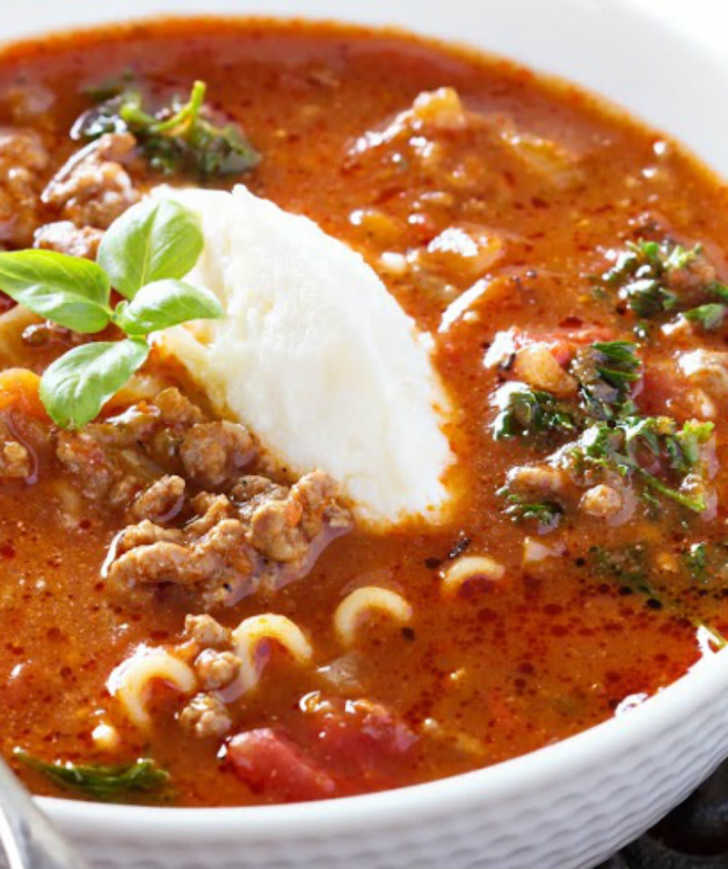 Thankfully, it's easy to get the classic lasagna flavors we love in an easy, one-pot soup that'll have you coming back for more! Filled with sausage, tomatoes, onion, garlic and herbs, this soup is a breeze to make and it tastes phenomenal – make a big batch, 'cause you're going to want extra!
Lasagna Soup
Serves 8
Ingredients
1 1/2 pounds Italian sausage
1 (28 oz.) can crushed tomatoes
10 oz. lasagna noodles, broken into smaller pieces
8 oz. fresh kale, optional
4 cups low-sodium chicken stock
2 cups water
1 cup ricotta cheese
1 cup white onion, chopped
1/2 cup parmesan cheese, grated
2 bay leaves
3 large cloves garlic, minced
2 tablespoons tomato paste
2 tablespoons extra-virgin olive oil
1 teaspoon dried basil
1 teaspoon dried oregano
1/2 teaspoon red pepper flakes
kosher salt and freshly ground pepper, to taste
Directions
In a large stockpot or Dutch oven, heat olive oil over medium-high heat and brown sausage.
Once sausage is cooked through, add onion and cook until softened. Add minced garlic and cook for 1-2 minutes, or until fragrant.
Season generously with salt and pepper, and add basil, oregano and red pepper flakes.
Stir in tomato paste until incorporated, then pour in crushed tomatoes, chicken stock, water and bay leaves.
Bring mixture to a boil and cook for 5 minutes, then reduce heat and let simmer for 25-30 minutes.
Add lasagna noodles and kale (if using) and cook for 8-10 minutes, or until al dente.
In a separate bowl, combine ricotta and parmesan cheese until smooth.
Transfer soup to serving bowls and serve with a large spoonful of ricotta mixture.
Recipe adapted from A Farmgirl's Dabbles