Grab 3 skeins of your favorite yarn and crochet this with us!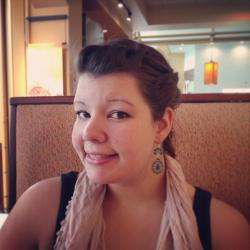 Jessica Griggs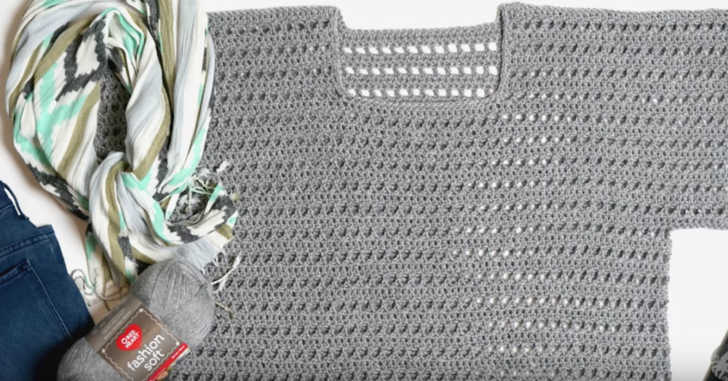 How cute is this crochet Saturday Sweater? I love how airy the sweater is, perfect for those casual weekend days when you're out running errands. If you're anything like me, I tend to stick to the projects I am comfortable with like blankets, scarves, and the occasional hat. For some reason, crochet clothing items feel a little too out of my comfort zone.
This Saturday Sweater, however, is the perfect project to work on! It's crocheted in a repeating pattern of two rows, and there's no shaping involved. This is such an easy pattern, anyone can crochet it!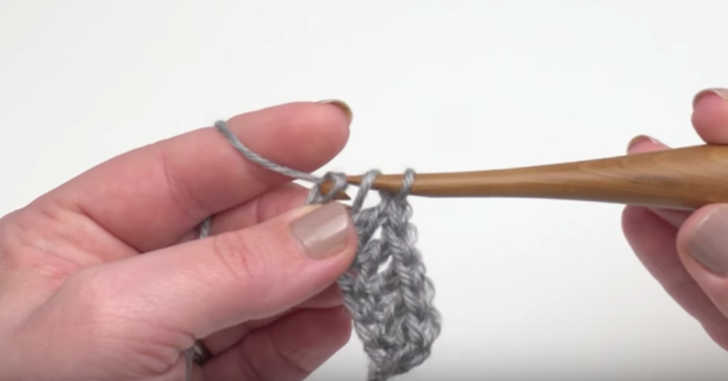 If you can double crochet, you can absolutely make this sweater. Plus, we learn an awesome way to start off any project – with a foundation double crochet. This technique eliminates the need for a long chain and that painful first row of crocheting into the chain. Instead, you'll work a chain stitch and a double crochet at the same time. It sounds complicated, but the video below walks you through every step. Once you get the hang of it, you'll never go back to the chain again!
Go ahead and see how easy this project is to work up with just a two-row repeat. Don't forget to share photos of your completed sweater with us in the comments below! Get the free pattern right here.