It really isn't as difficult as it looks!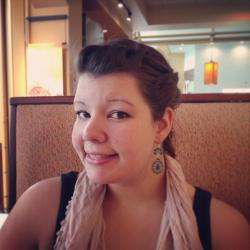 Jessica Griggs
Machine quilting can come in many forms, but the one we're focusing on in the tutorial below involves quilting with rulers. The greatest part about quilting with rulers, is that everything is set up for free motion quilting as well. You can switch back and forth between ruler quilting and free motion quilting for a completely unique and challenging project. The biggest thing to remember is to slow down and reposition. It really isn't as difficult as it looks!
Before you get started, you'll need two things – a thick foot for your machine, and some specific rulers. Pro tip: Get some sort of adhesive for the back of the ruler. The little bit of stickiness will really help push the quilt along, and make everything just that much smoother. We suggest Handi Grip, sandpaper dots, or double sided tape if you're really in a bind! Go ahead and watch the video and get inspired to start your next quilting project!
Have you every done anything like this? Show us a picture of your completed project in the comments below!