This is such a handy project and would make a great gift!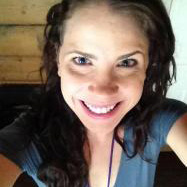 Katie Arnold
We are all about going green, especially when that also means we are saving money and giving ourselves a new project to make with our free afternoon!
We always see the reusable totes in the grocery stores and while we honestly have picked up a few, they are starting to get worn out, ragged and in need of replacement…which got us thinking, instead of buying new ones this time around, what better time to make our own!
In this tutorial from Vanessa at Crafty Gemini Creates, she teaches us how to make a reusable tote that is perfect to bring to the market or while running various errands, and also folds up nicely into a small bundle, making it extra convenient! We like to store ours in the car so we can never forget them at home!
For another great tote bag idea, check out this quilted tote!
Have you made your own reusable grocery bags?