Make one for every dish in the cupboard!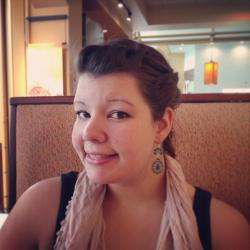 Jessica Griggs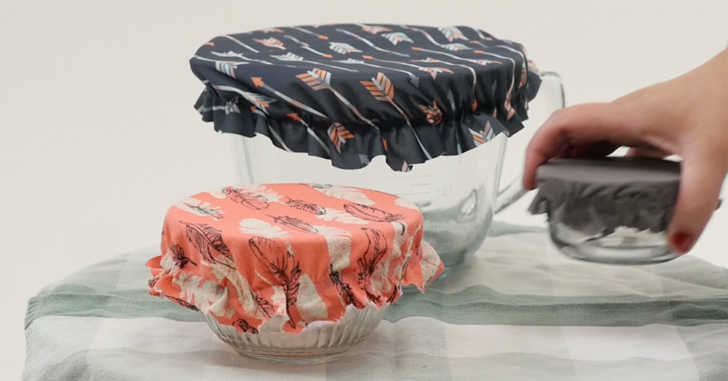 Here at Crafty House, we're always looking for ways to cut back our waste. These reusable bowl covers are just the ticket! Not only are they adorable (and immediately set your bowl or dish apart from everyone else at the pot luck or dinner party), but they are so simple! You guys know I'm all about those no sew projects. If you are a talented seamstress or even just an adequate seamstress with a sewing machine, you could sew on the elastic for a more secure final product. Since I, however, am not confident in my sewing skills, I love that this project can be done with hot glue!
The key to getting the stretchy, "shower cap" look that fits so nicely over the bowl, is to stretch the elastic as far as it can go while you're gluing it down. This part might be easier on a sewing machine, but we managed just fine with our hot glue! As you'll notice, we used a heavier bowl to hold down one end while stretching and gluing the other end. It worked great!
I just love how these reusable covers turned out. I'm sure you could make them for casserole dishes and brownie pans as well! See how we did it in the video below and get inspired to use up some old fabric scraps in a totally fun craft!
Supplies:
– Fabric
– Pen
– Scissors
– Bowl to trace (the one you want to cover)
– Hot glue
– Elastic band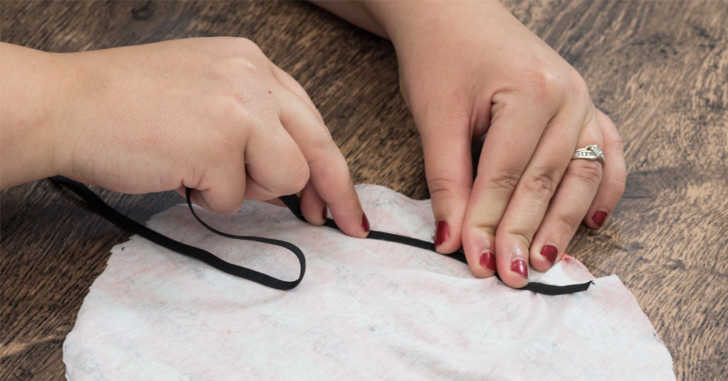 Directions:
1. Flip bowl upside down and trace around the bowl, about 1.5 – 2 inches from the edge.
2. Cut the circle out.
3. Cut a length of elastic and secure one end to the circle (about 3/4 in from the edge) with hot glue. Pull the elastic taut, and glue down. Keep the elastic stretched the whole time, and continue gluing. This is what will make it all come together in the end. When you're done, it will look like a fabric shower cap!
4. Place around the bowl, and you're off to your picnic or potluck!