Bring this sweet treat to your next holiday party!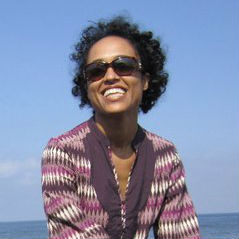 Sarah Cool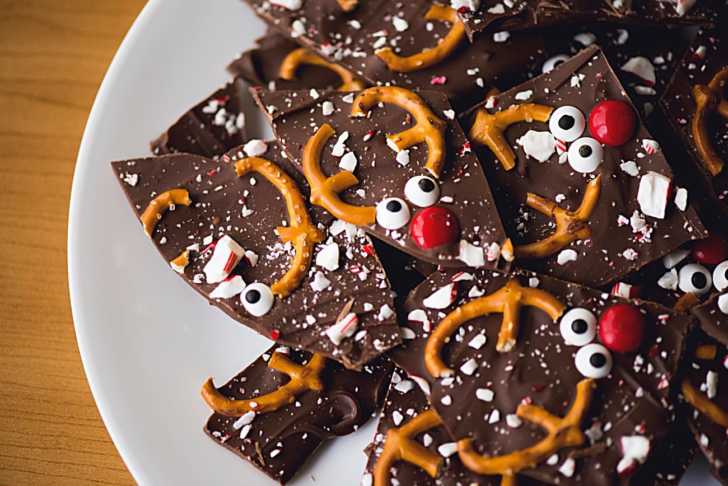 Fun and festive holiday treats are something we look forward to each Christmas. Peppermint bark is super easy and always a crowd pleaser. But this year we've decided to jazz up our usual peppermint bark with this super delicious and festive sweet idea: reindeer bark! We love this combination of sweet from the chocolate and salty from the pretzels – it really is the perfect meeting of two of our favorite flavors! Add a little flare by arranging the pretzels and M&Ms to look like reindeer horns and Rudolph's trademark red nose. With so many different sweet-treat recipes to choose from, this year make something that will undoubtedly wow the holiday crowd with your creativity and festivity. Rudolph has never looked so delicious!
Supplies
— 1 bag chocolate chips
— 1 cup red M&M candies
— Sugar-candy eyes
— 1 cup crushed candy canes
— 1 cup pretzels – halved to look like antlers
Directions
— Melt chocolate chips in a microwave safe bowl.
— Pour chocolate onto a baking sheet lined with wax paper.
— Arrange pretzels, eyes, and red M&M in a reindeer shape.
— Sprinkle with crushed candy canes.
— Refrigerate to set.
— Break apart chocolate, leaving reindeer intact.