We know our readers have been harvesting lots of zucchini. Photos keep coming in of baskets full of these vibrant green veggies. It's great to see so many fresh vegetables heading straight from the garden to your kitchen table.
We recently shared some fun facts about zucchini, and one of tidbits you may have picked up is just how healthy it is for you. It's fat-free, cholesterol-free, low in sodium, rich in manganese and vitamin C and has more potassium than a banana. It even fights off cancer and heart disease. There are so many different ways to make use of that zucchini in your garden. One of our favorites is this homemade zucchini bread. It's great for breakfast or as a snack, and the perfect way to incorporate this power veggie into your diet!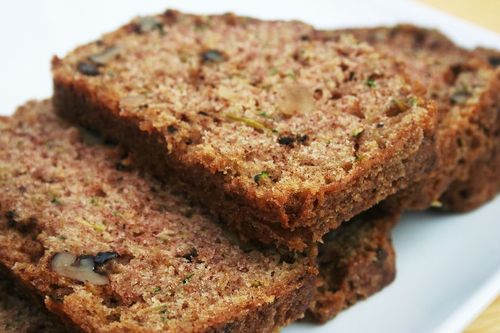 Recipe adapted from Food.com
Zucchini Bread
Ingredients
2 1/2 cups sugar
3 eggs
3 cups flour
3 teaspoons vanilla
1 cup oil
2 cups zucchini, grated
1/4 teaspoon salt
1 teaspoon baking soda
1/4 teaspoon baking powder
1 cup nuts (optional)
3 teaspoons cinnamon
Preparation
Preheat oven to 350 degrees.
Combine all ingredients.
Pour into two greased loaf pans.
Bake for one hour.