Garden Recipe: Rustic Cabbage Stew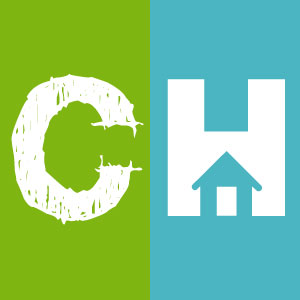 Crafty House
One of the most underrated veggies out there, cabbage is a great pick for healthy winter cooking. It's a fabulous cool season vegetable that comes in many varieties and offers all sorts of health benefits. High vitamin C content gives you extra defense against arthritis and rheumatism, conditions that are often intensified during the cold weather. It's even thought to promote skin, nail and hair health. The Humble Gardener broke down all the amazing things about cabbage in a recent post, which you can check out here. Basically, you can't go wrong including cabbage in a garden fresh diet
There's also no need to settle for a drab salad. Cabbage is the essential ingredient in plenty of flavor-packed recipes, such as this Rustic Cabbage Stew. The Humble Gardener takes pride is sharing simple, garden-based recipes such as this one, which is composed of just a few easy-to-track-down (or grow) ingredients. Here's how to get started on your homemade soup: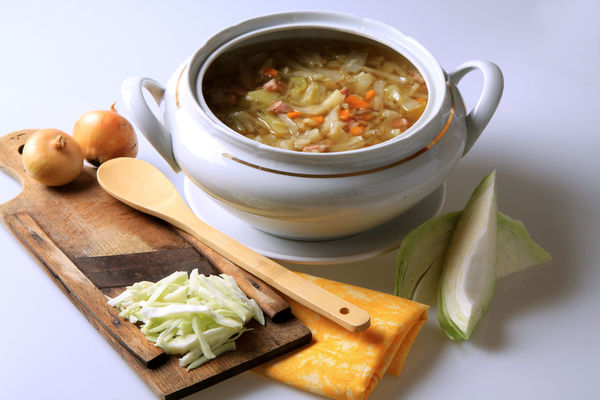 Rustic Cabbage Stew
Ingredients:1 tablespoon extra virgin olive oil + extra for drizzling
salt, to taste
1/2 pound potatoes, skin on, chopped into 1/4-inch slices
4 chopped garlic cloves
1/2 large yellow onion, thinly sliced
5 cups vegetable stock (homemade, if possible!)
1 1/2 cups white beans, precooked or canned, drained & rinsed well
1/2 medium cabbage, cored and sliced into 1/4-inch ribbons
1/2 cup Parmesan cheese, freshly grated
Directions:
1.Heat olive oil in a large pot over medium-high heat. Stir in the salt and potatoes. Cover and cook until slightly tender and starting to brown a bit, about 5 minutes.
2. Stir in the garlic and onion and cook for 1-2 minutes. Add vegetable stock and beans. Bring the pot to a simmer
3. Stir in the cabbage. Allow it to cook for a few minutes, until tender.
4. Adjust seasoning to taste, adding more salt if necessary (particularly if your vegetable stock is on the bland side.
5. Serve with a drizzle of olive oil and grated Parmesan. Enjoy!
Recipe adapted from 101cookbooks.com