We can't help spreading the love for pumpkin this week as we approach Halloween! Last week the Humble Gardener brought you a delicious recipe for Pumpkin Tortelli. This week we want you to use that fresh pumpkin from the garden (or your local pumpkin patch) to whip up some delicious pumpkin bread. This recipe calls for 3 cups shredded fresh pumpkin and a cup of toasted pumpkin seeds. The rest of the ingredients are probably laying around in your baking cabinet or fridge!
So go on– get in the Halloween spirit and surprise your friends and family with this delicious recipe that uses fresh pumpkin and those crunchy toasted seeds. And be sure to post photos of your harvested pumpkins and pumpkin baked goods on the Humble Gardener Facebook page!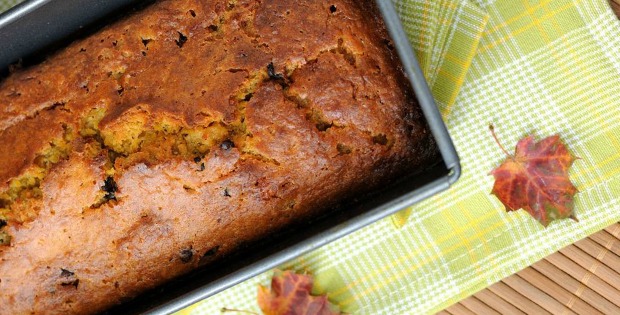 Fresh Pumpkin Bread
Ingredients:
2 cups all-purpose flour
2 teaspoons cinnamon
1 teaspoon baking soda
1/4 teaspoon baking powder
1/2 teaspoon salt
1 1/2 cups sugar
3/4 cup vegetable oil
3 large eggs
1 teaspoon vanilla extract
3 cups shredded fresh pumpkin
1 cup toasted pumpkin seeds
1 teaspoon nutmeg
Directions:
1. Preheat over to 325 degrees F.
2. Sift together flour, cinnamon, nutmeg, baking soda, baking powder, and salt in a medium bowl.
3. Mix together the sugar, vegetable oil, eggs, and vanilla in a separate bowl.
4. Combine the two mixtures and fold in the shredded pumpkin and pumpkin seeds.
5. Pour batter into a non-stick 9x5x3-inch loaf pan. Bake for 1 hour and 15 minutes. Cool for 15 minutes and turn out onto a cooling rack.
Recipe adapted from The Food Network.