I'm so impressed!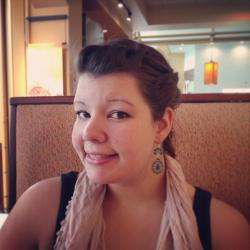 Jessica Griggs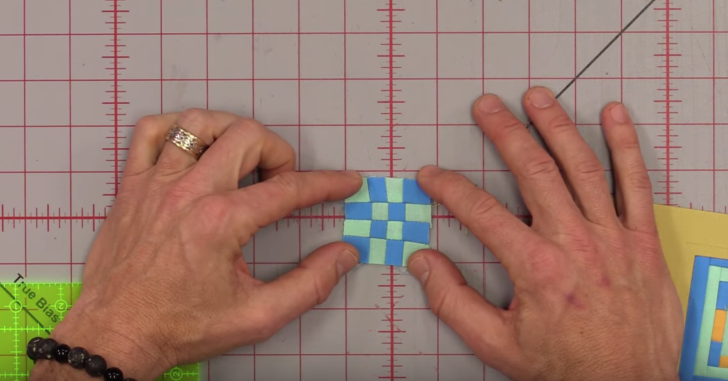 Isn't this the most adorable, tiny 16-patch you ever did see? I can't believe Rob got this pieced together so well without all of the bulk! Or, more accurately stated, I totally believe that Rob could do it, but I don't know if my skills quite match up!
But what could he possibly be using this tiny little fabric square for? Quilted paper-pieced cards, of course! This is such a wonderful idea for any quilter friends out there! Plus, as an added bonus, they can disassemble the card and have a cute little block to use in a future pattern!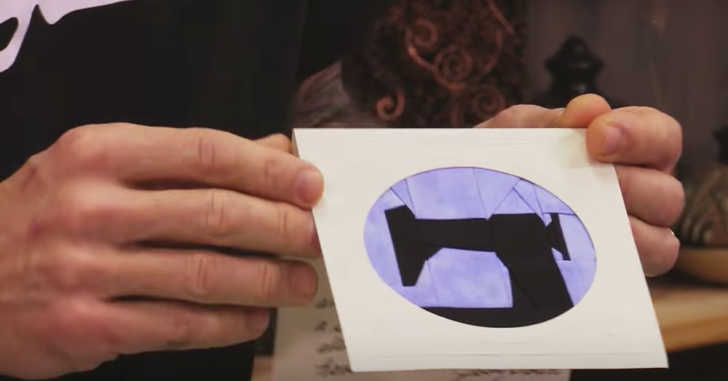 Now, there's no one way to make paper-pieced cards. Rob from Man Sewing is here to show us a few of his favorite methods. You truly can make this project as easy or as involved as you want to.
Rob has the great idea to use scraps of some former quilt tops to position the card just right. He also shows us how to get the same effect by just using some strategically placed fabric. Go ahead and see how to make one of these unique cards for yourself in the video below!