These are great ideas for using quilt panels in your projects!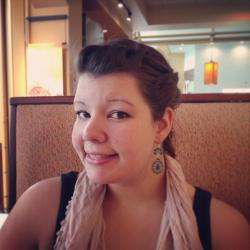 Jessica Griggs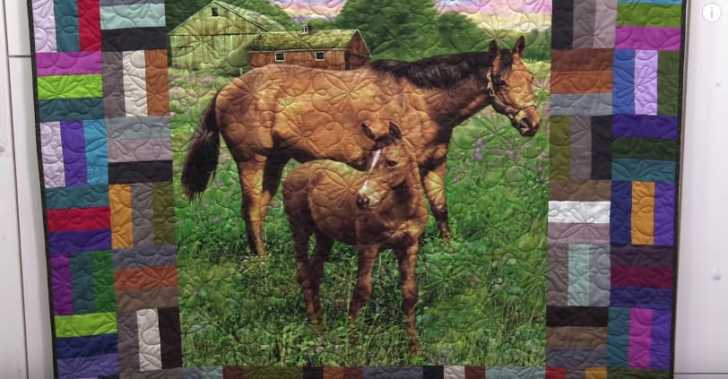 If you've never quilted with panels before, you're missing out! Panels are a great way to get a gorgeous and quick quilt worked up in no time. Jenny from The Missouri Star Quilt Company shows us her three favorite ways to use panels in her quilting. Now, you could just use the panel as your whole quilt if it's big enough and add backing and binding, but Jenny shows us some really fun ways to add borders!
This first example uses a classic Fence Post block, which is a perfect choice for the horse panel featured in the middle.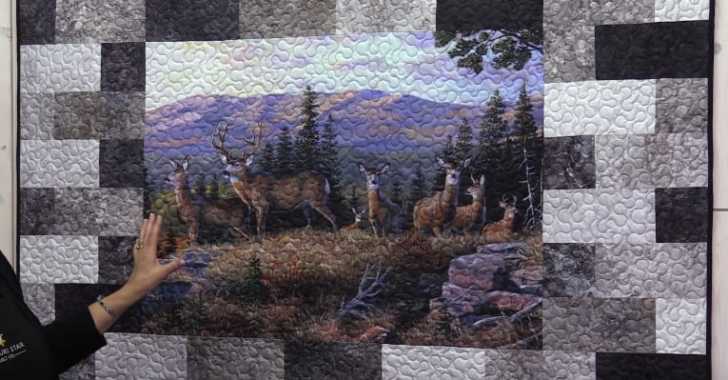 This second example is so simple. By cutting ten-inch squares in half, we get five-inch rectangles. Simply layer these rectangles by starting off every other row with a square, thus getting the brick pattern. We also get some really helpful tips and tricks for picking out patterns and colors when considering the border for a panel.
Check out the video below for the third way Jenny uses quilt blocks to really step up the quilt panel game! Which method is your favorite? Let us know in the comments below!