This technique is so simple and it adds so much to the quilt!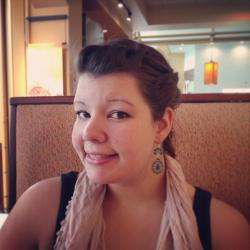 Jessica Griggs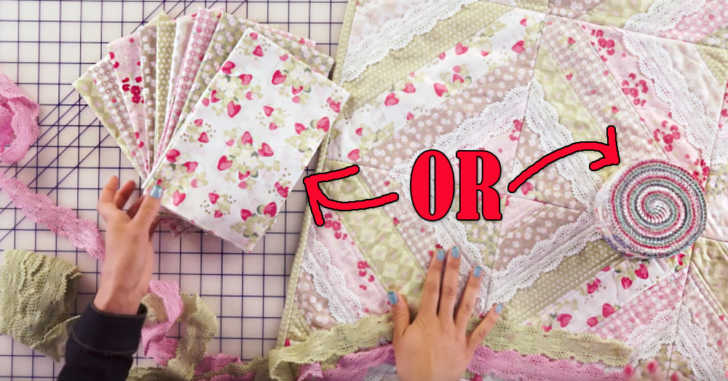 Isn't this quilt just absolutely gorgeous?! I love all the textures and patterns happening in this quilt. The video below shows us exactly how to create this lovely quilt block. We even get some tips and tricks on how to attach lace to the quilt top for that extra detail. I love how versatile this pattern is – you can use jelly rolls or cut your own strips.
This is a quilt-as-you-go pattern which makes it super easy to complete! If you've never encountered this type of quilting before, this is a perfect place to start. Instead of piecing your quilt top and then sandwiching the top, batting, and back and then quilting, with these kinds of patterns we actually piece and quilt onto the backing at the same time! As you'll see in the video below, it's important to use cotton batting and not polyester or other blends. Since you're piecing and quilting, that means you're ironing a lot. The blends are at risk for melting and crystalizing when they come into contact with the hot iron.
Check out this tutorial below and see how easy it is!