You won't believe what she turns this into!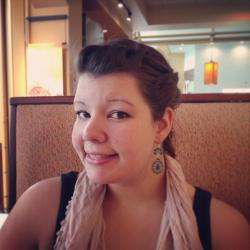 Jessica Griggs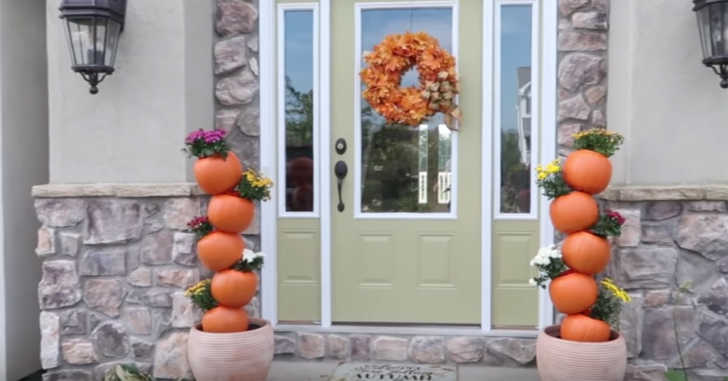 Aren't these topiaries absolutely perfect for fall? I just love the way they still add a pop of color to the porch, and yet bring in that autumn vibe with the pumpkins.
Another awesome thing about this decoration is that you can keep it a neutral autumn theme by facing the back of the pumpkins toward the front yard, and then when Halloween gets closer you can turn the topiary around and have the jack-o-lantern faces towards the front yard!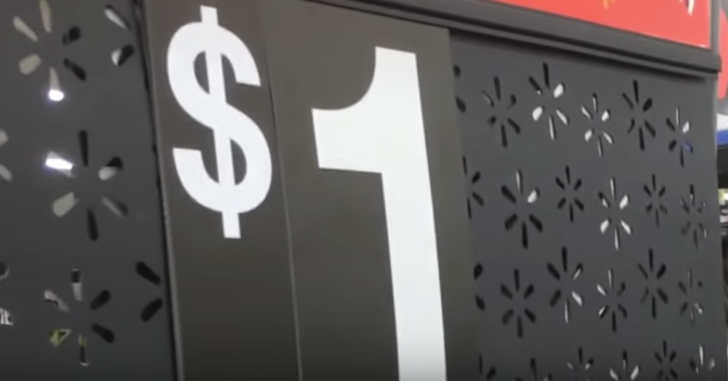 Aside from being a versatile decoration, these are extremely cost-effective. The base of these topiaries is a large pot. You can find these at most home improvement stores, and you may even be able to find a few at the local thrift store if you're hoping to keep things pretty cheap. Then, grab a few of the $1 trick-or-treat baskets from Walmart or the dollar store.
Follow along in the video below for the full instructions!