Create simple yet unique jewelry with a popsicle stick and some paint.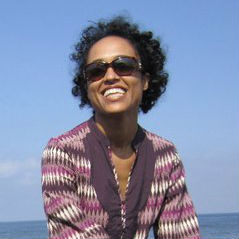 Sarah Cool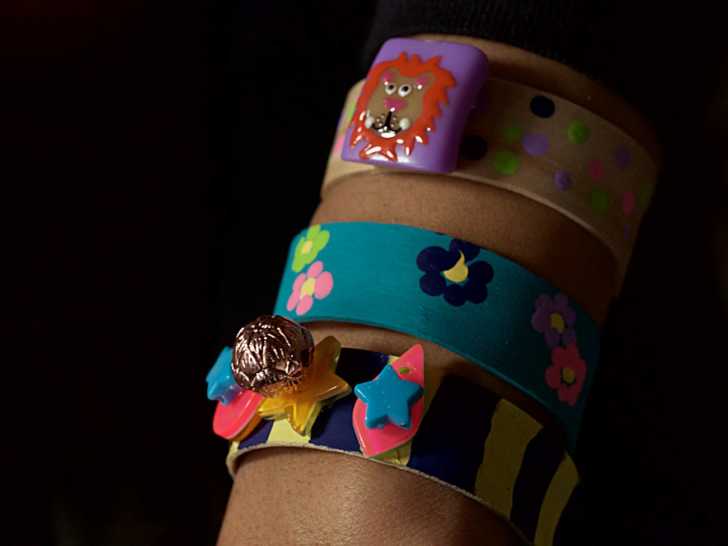 We like to keep a healthy supply of craft popsicle sticks around the house – this simple wooden stick is full of creative possibilities! From games to jewelry to bookmarks, a craft stick can serve many useful purposes. For this particular craft, we've focused on jewelry making, taking a humble and plain popsicle stick and turning it into wearable art. Craft sticks offer up a million different ways to have fun, and this craft is no exception. Popsicle stick bracelets are super easy to make and decorate. One nice feature of this craft is that its supplies are minimal but creative ways to adorn each bracelet are limitless! This is a great way to pass the time on a summer afternoon or during a snowy or rainy day with these fun and functional bracelets.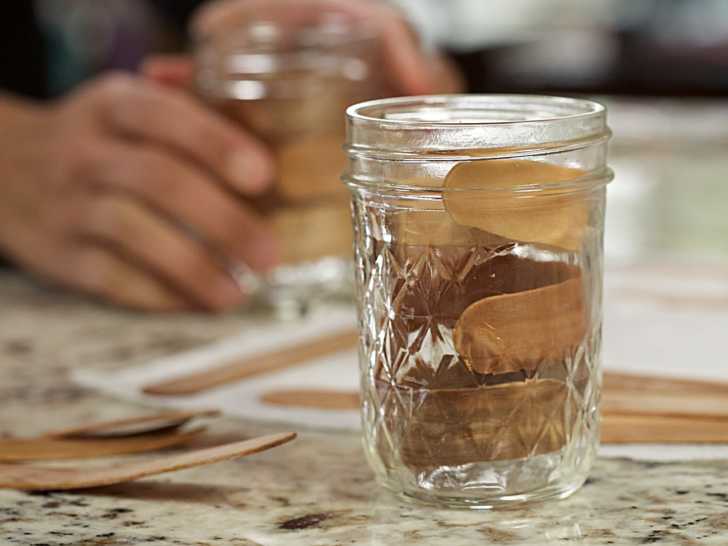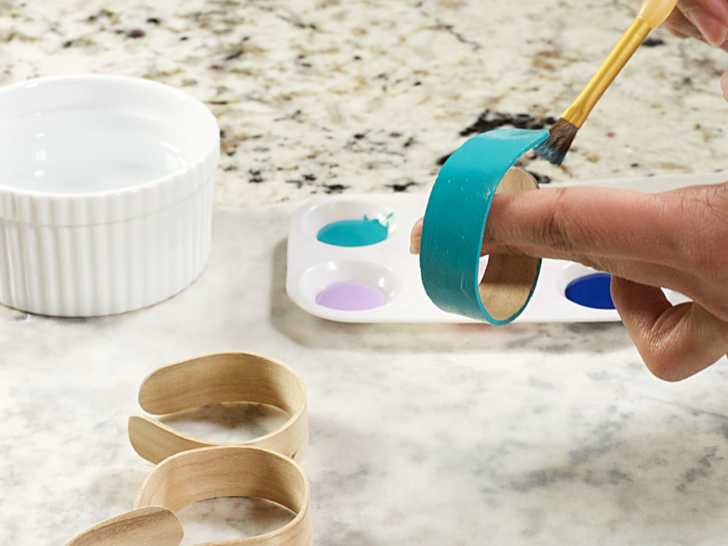 A little bit of patience is required at the beginning, and once the popsicle sticks have been shaped into bracelets, let the creative juices flow! Adult supervision is needed for the first part of the project, as bending the sticks requires soaking them in a pot of boiling water. Once removed, the sticks are easily handled (they're not heat conductors) and ready to be molded into bracelet form. You'll want to boil at least twice as many sticks as you plan on using, as they may crack and break during the shaping process. Once dried, these popsicle stick bracelets serve as blank canvases for creativity!
Popsicle Stick Bracelets
Supplies
Wooden sticks
Acrylic paints
Decorative craft jewelry
Hot glue gun
Directions
Place wooden sticks in a pot of boiling water to soften (5 minutes).
Turn off water and let sticks soak for 30 minutes.
Gently bend sticks and place into a glass jar/cup to dry overnight, or in a 200°F oven for 1-2 hours. (Note: make sure the containers you're using are oven-safe.)
Once dried, decorate as desired.