This project is so fun!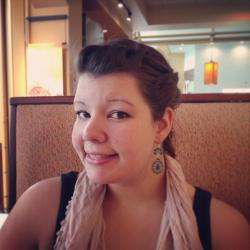 Jessica Griggs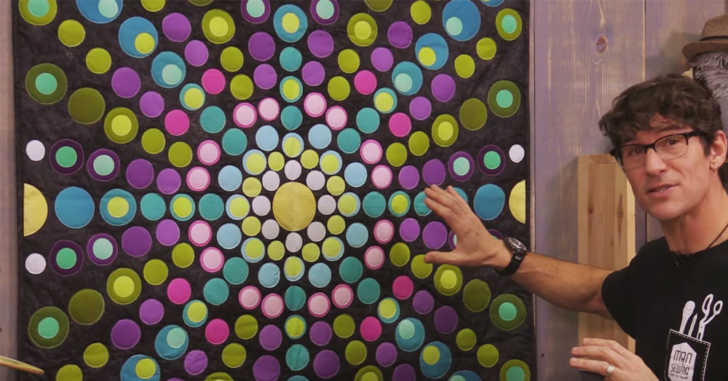 Making an awesome quilt can be as easy as finding the right fabric, cutting it up, and putting it back together again! Of course, there may be a few steps along the way to make things interesting… But never fear, Rob from Man Sewing is here to make things nice and easy with his new quilting tutorial.
Isn't the quilt above just gorgeous? I love how this turned out! This is a Pointillism Mandala quilt, and don't worry – it's so much easier than it sounds! Keep reading to see how it all comes together, and get some tips and tricks along the way!
You'll start with a pack of fat quarters. Rob is using a lovely ombre line from Moda. Once you select your colors, apply some fusible web to the back. That's the key to this whole project – the fusible webbing! Once it's all ironed on in place, it's time to grab your circle rotary cutter.
If you've never used a circle rotary cutter before, it can be a little weird getting used to at first, but you'll get the hang of it in no time. The larger circles are always easier to cut out, but the smaller you get, the better the chance is for the device to wobble. Rob shows us some tips on how to hold the rotary cutter in such a way that ensures perfect circles every time! After your circles are cut out and organized, it's time to arrange them on the background fabric! See how Rob does it in the video below!