I love that this uses up a lot of odds and ends from other projects and keeps the kids entertained!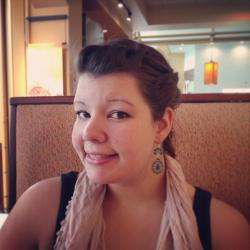 Jessica Griggs
We've all been there – the kiddos have been out for winter break exactly 2 days, and you have no idea how to entertain them long enough to finish up the last minute Christmas shopping and prep work before the big day. Never fear, Crafty House is here! This fun craft is super simple, and it uses up some of those pinecones I'm sure you still have scattered around from Thanksgiving decorations. You can always use real pinecones too if you live in an area where they are available. That would be a great way to burn an extra hour and extra energy – just bundle the kids up and send them outside on a mission to hunt and gather pinecones! Once you have enough pinecones, it's all a matter of painting and decorating. I love this craft because it uses up a lot of my odds and ends from other projects; buttons, glitter, pots, twine, string, etc. See how we decorated and assembled our trees in the video below, and get the written instructions beneath the video. Happy holidays!
Supplies:
– Pinecones (real or fake)
– Mini terracotta pots
– Glue
– Metallic green paint
– White / silver paint
– Paintbrush
– Cardstock, buttons, gems, twine, yarn, any embellishments of your choosing
Directions:
1. Paint the terra cotta pots, and let dry.
2. Paint the pinecones green on just the outside tips.
3. When everything is dry, assemble the trees by glueing the pinecones into pots.
4. Cut out stars from the cardstock (or use a button or star gem) and glue to the top of the tree.
5. Add string and embellishments if you want.