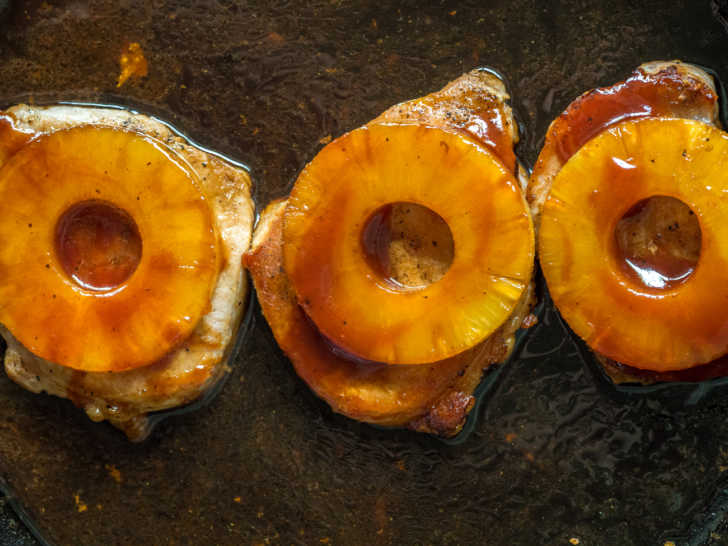 It's as fun to say as it is delicious to eat: pineapple pork. Pork is a super versatile protein and offers up the perfect canvas for flavorful seasonings and add-ons. For tonight's dinner, we wanted to do the sweet-and-savory combination, with sweet pineapple and savory soy sauce as the "paint" for our canvas. What came out of the oven can only be described as a masterpiece and one that had our hungry "audience" filled with oohs, ahhs, and mmm-mmm's. We might not be able to paint a real work of art, but we do know that pulling off a meal that is easy, flavorful, and delicious is a beautiful thing!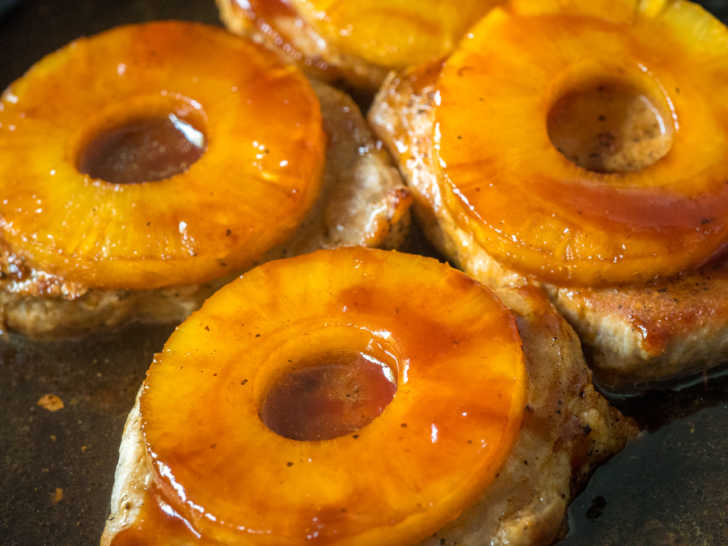 Soy sauce is a great ingredient and an easy way to whip up a marinade. We add sweetness with brown sugar, followed by a little spicy kick with both garlic and ginger. All three flavors, the brown sugar, garlic, and ginger, work beautifully with the sweet acidity of the pineapple. Now, the secret to juicy and tender pork chops is to give them a quick sear before baking; searing will not only add a nice golden color, but it will also lock in moisture, and we all know how important that is when cooking with pork. The combination of sweet and savory works so well here, and our pork chops come out perfect every time.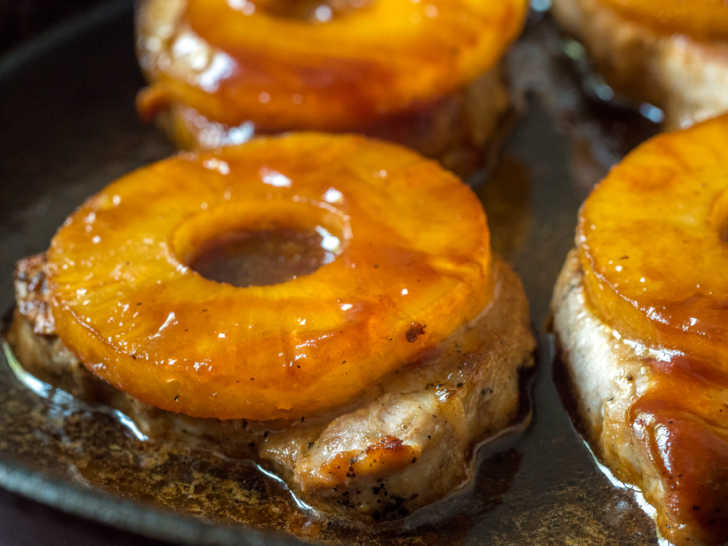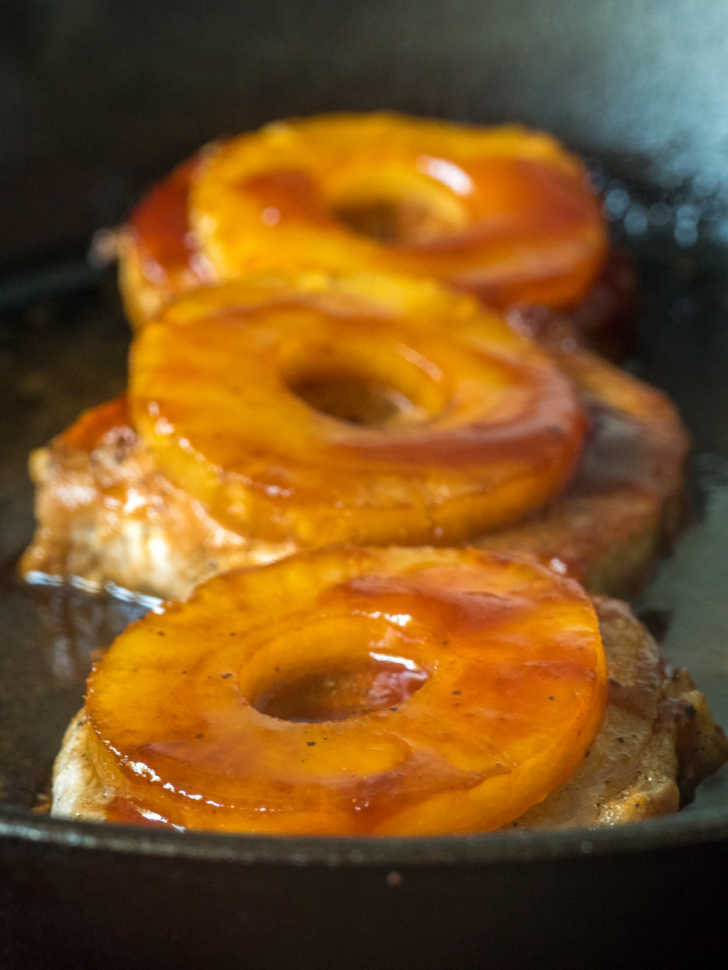 We love pork because it cooks up so easily and takes on great flavor. Pineapple adds a sweetness while soy sauce adds a nice savory balance. You could definitely use pineapple chunks, but we really liked the look of the pineapple slices sitting atop the pork; it makes a really simple dish look a little more special. A really simple marinade with well-balanced flavor is a great way to season meat, and also a great way to satisfy a hungry family!
[media allowfullscreen="true" provider="properio" type="iframe" src="//proper.io/embed/jix3r9″ width="640″ height="360″ ad="true"]
Pineapple Pork Chops
Ingredients
4 boneless pork chops, 4 oz each
1 (8 oz) can (12 count) pineapple slices, drained
⅓ cup low sodium soy sauce
¼ teaspoon garlic powder
3 tablespoons rice vinegar
3 tablespoons water
3 tablespoons brown sugar
¼ teaspoon ground ginger
1 tablespoon oil
½ teaspoon salt
¼ teaspoon pepper
Preparation
Preheat oven to 375°F. Coat 9x13-inch baking dish with cooking spray.
Lightly season both sides of pork chops with oil, salt, and pepper. Sear pork chops in a skillet on both sides until just golden. Transfer pork chops into baking dish and top with 1-2 pineapple slices.
Whisk soy sauce, garlic powder, vinegar, water, brown sugar, and ground ginger until well blended.
Pour soy sauce mixture over top of pork chops. Bake 20-25 minutes or until pork is thoroughly cooked. Avoid overcooking to prevent drying out pork chops.
Recipe adapted from Fit Slow Cooker Queen