If you're new to quilting, curved seams can be really intimidating.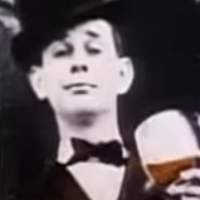 Chris Foster
If you are new to quilting (and let's be real for a second, even if you are not new to quilting), curved seams can be really intimidating. Having to cut on an angle is a scary thought, but with a little practice, we promise it is really not that difficult and the intimidation factor will begin to vanish!
In the following video tutorial from Quilty, Mary shows us how to become an expert at curved seams with a demonstration of the Pie 'N' Crust quilt (also known as a Drunkard's Path). So go ahead and say goodbye to your fear of curved seams, and hello to an entire new world of quilting!
Remember the saying that "practice makes perfect," and after working on this quilt, while you may not be perfect, we can confidently say that you will be well on your way to mastering this skill!