Learn how to crochet letters and the world (or alphabet) is your oyster! Watch the tutorial and get started today!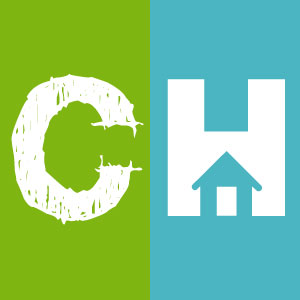 Crafty House
We love seeing cute, personalized touches in a home and sometimes those come in the form of individualized letters. Whether they're hanging over a crib, tacked to a door or strung out over the mantel, letters (either by themselves or put together as words and phrases) have a way of sprucing up a space and making it feel special.
However, sometimes these home accents are ridiculously expensive once we track them down in stores. To avoid doing damage to our wallets, we figured we'd let HappyBerry Crochet show us the ropes and teach us how to crochet our own letters. Now free to create whatever we want, we can't tell you how cool it is to make these and be able to transform our home with them! If you're interested, you can find more patterns and ideas here, so check it out and get hooking!