This crochet pattern for peppermint coasters will is so simple and will look lovely on your holiday table!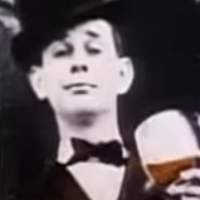 Chris Foster
It's snowing outside and you sent the kids out to play to burn off some of that mid-afternoon energy; they've been stuck inside all day and the blizzard has finally let up enough for them to get outside and build that snowman. You know when they come inside they'll be freezing so you start the hot chocolate, grab the bag of marshmallows and get the Santa mugs ready; they'll be back inside soon.
Sound familiar?
You've been busy cleaning up and making sure the house is ready for all the guests that will be arriving over the next couple of days to celebrate the holidays. When the kids come in and grab their mugs you toss them one of your beautiful handmade peppermint coasters; no way you're going to end up with hot chocolate rings on your clean tables!
Wait, you don't have peppermint coasters? Don't worry, there's still time to make these beautiful coasters! You can find the pattern here.