Rob shows us the most amazing tutorial!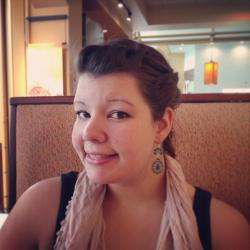 Jessica Griggs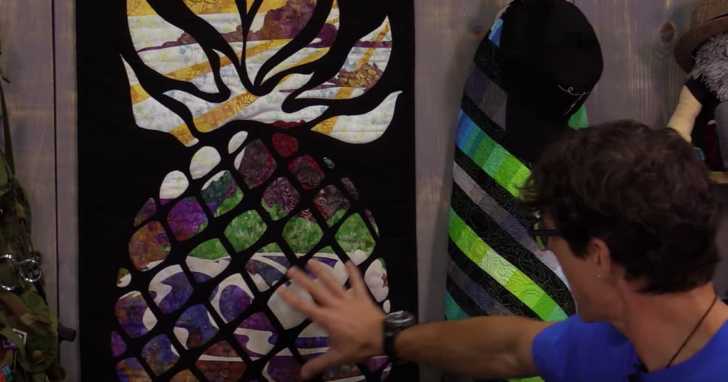 Isn't this quilt just so fun? This "Peek-a-boo Pineapple" quilt brought to us by Rob from Man Sewing is simply breathtaking! You might be asking what exactly is a peek-a-boo quilt, and really it's just another name for reverse applique. This quilt may look intimidating, but with fusible web, this project works up really quickly!
Don't you just love the colors in this? The boutique prints really pop on the black background, making for an absolutely breath-taking project! Did you notice the background design? It's an entire island seen, with a volcano and everything. How amazing!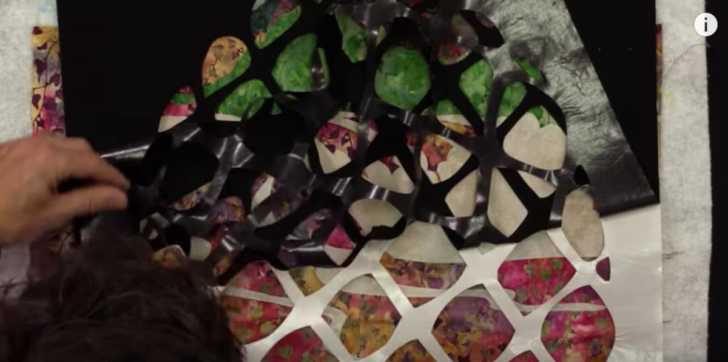 This project might look like it's out of your skill set, but rust me when I say anyone can do this! Rob uses some fat quarters and other pre-cuts to make his background, but I think this project would be a really fun way to use up scraps – especially those scraps that might not look great in a big quilt. If your scrap pile is anything like mine, you'll probably be able to make 4 or 5 of these projects! It's perfect for mis-matched scraps, since the design on the fusible web is so forgiving and covers up a lot of the background anyway.
Go ahead and see how easy this project is in the video below!