It may look intimidating, but it's actually quite simple!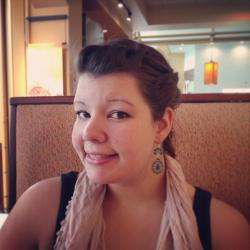 Jessica Griggs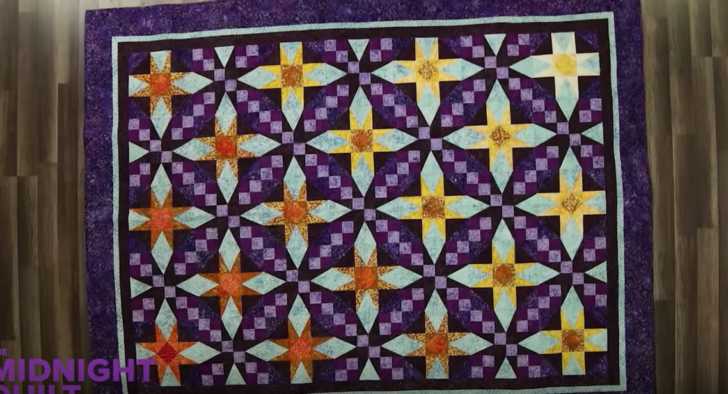 I can't get over how amazing this Rising Star quilt is! I love everything about this quilt – from the easy pattern using quilting staples such as the half square triangle and the nine patch to the use of bright and bold colors to really make the design pop! Plus, we get a ton of practice using a technique that really helps us get those perfect points: paper piecing!
Now, if you're like me, paper piecing might be intimidating at first, but as you'll see in the video below, it's actually pretty straightforward. There's nothing to it, but to do it!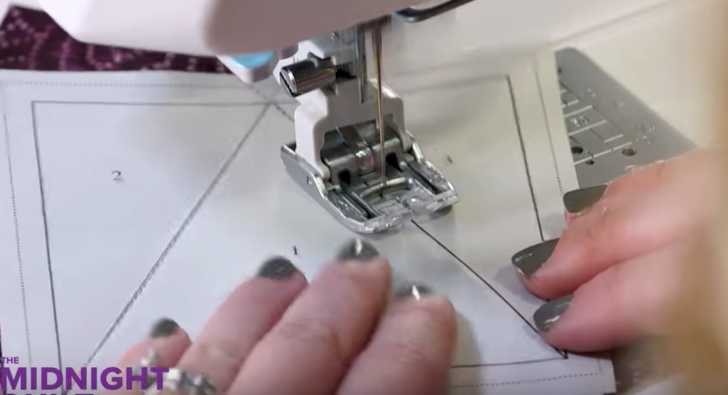 And we have one of the greatest teachers in the world – Angela Walters! We just love everything Angela does, especially her Midnight Quilt Show. It's so fun and she's just hilarious to listen to as she quilts on her way, always giving us helpful tips and tricks along the way.
Now. Paper piecing really is pretty simple. The first thing to know about this tried and true technique is to cut a little more fabric than you'll need to fill the pattern. You can always trim some off, but you can't add more on. So. Plan accordingly when purchasing fabric.
Get some more helpful tips in this video, and let us know how it turned out for you!