Have you ever seen this method of quilting?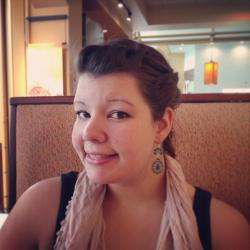 Jessica Griggs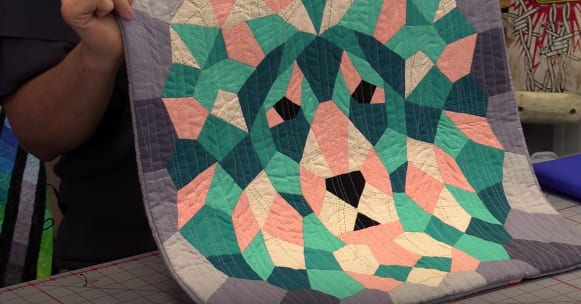 Rob has a special guest on the show today to teach us all about English paper piecing! You might recognize Violet Craft and her iconic abstract lion quilt. Today, she shows us exactly how it's done. Better yet, she brings the giant abstract quilt down to a more manageable size – a lap quilt or throw pillow that can be quilted on the go or while waiting for the kids' swim lesson to be done.
I just love how this turned out! If you're looking for a new way to get excited about quilting again, this is the project for you. Put the sewing machine aside for a bit and get reacquainted with hand stitching. This is such a fun project and it really comes together more quickly than you might think!
Go ahead and see how it's done in the video below. Don't forget to share photos of your finished lion in the comments below!