This is my new favorite holder for succulents!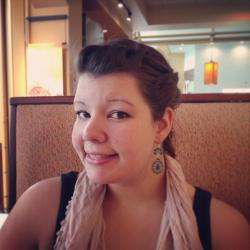 Jessica Griggs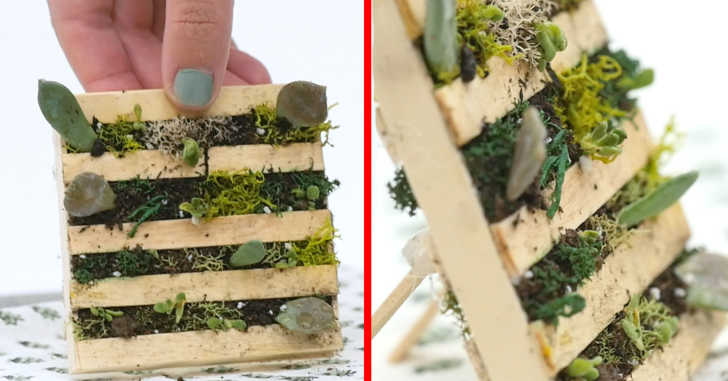 This is one of my new favorite gardening projects! Ok, so maybe it's not full on "gardening," but there is soil involved and living plants and propagation. So I'd say this is about as close to a successful gardening project that I've come to in a while. My crafty counterparts have a much greener thumb than I and have made several wonderful gardening crafts – like this stacked herb garden!
If you're new to the crafting community and the gardening community, this is the perfect DIY for you! Succulents are really inexpensive, so just pick a few up and snap off a few leaves at the base of your plant. Make sure you get the whole leaf. Set it in some moist soil, right on top and wait a few days for roots to form. Once you see roots, you're ready to construct the pallet!
The pallet comes together really quickly and there are several ways to finish this project. You could let it sit flat on a shelf, glue sticks on the back like we did so it props up like a picture frame, or glue magnets to the back and put it on the fridge or any other metal surface. You customize it to your desires! See what we did in the video below.