See what's on our to-do list, and get inspired to start your own!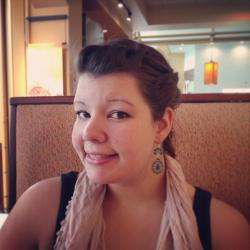 Jessica Griggs
We are all about affordable DIYs that produce a quality product we can keep around for years to come. Upcycled wooden pallets have been trending over the last few years, and we can totally see why! These projects aren't just for patio furniture anymore (although, admittedly, there is a patio project or two on this list). Go ahead and see what's on our to-do list this weekend, and get inspired to try a few of these out yourself!
Pallet Fireplace Makeover
I love this project! The fireplace looks so classy, and you still have that nice mantel for decor or hanging the stockings, when need be.
Pallet Bar
A fireplace, and now a bar?! That's it, I need to get me some wood pallets asap. I love the extra detail of the string lights. So much class!
Food Storage
If your kitchen is anything like mine, you can use all of the extra storage space you can get. I love this idea for fruits and veggies – it makes it so easy for the kids to grab a healthy snack on the way to school, soccer, dance, a friend's house… wherever!