I've never seen anything quite like this before!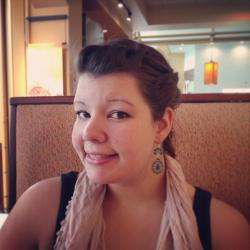 Jessica Griggs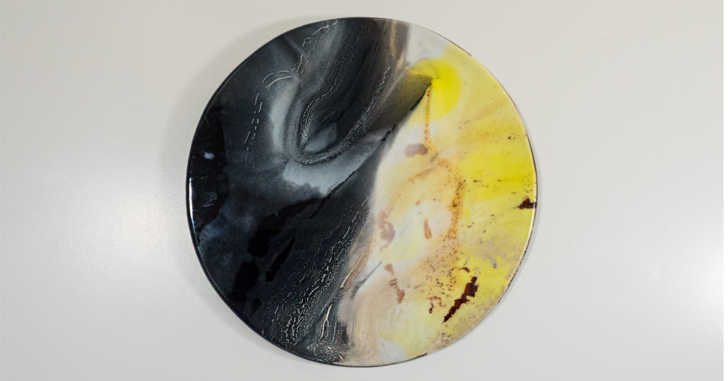 I've never seen anything quite like this before! It's so mesmerizing to watch this artist work, pushing paint around the surface and mixing with epoxy to create absolutely stunning pieces of art. Plus, as you'll see in the video below, once everything is dry it can be used as decor or functional furniture. How amazing is that? I love when form and function combine to make everyday objects and life beautiful. Go ahead and check out the video below, and see what the buzz is all about!
Supplies:
– MDF board
– Epoxy
– Hi-Flow, low viscosity acrylic paint (alcohol pigment and metallic pigment)
– Plastic painters tarp
– Vaseline
– Gloves
– Acrylic paint primer
– Blow torch
Directions:
1. Cover surface with plastic painters tarp.
2. Prime top of MDF board with paint, and cover back edges with vaseline.
3. Mix Epoxy – equal parts epoxy and hardener, as long as necessary (3 min for this).
**Note: Must finish up work within 20 min as epoxy will become sticky and low-flow**
4. Mix epoxy with alcohol ink in small cups, and pour over MDF board, making sure the board is leven and elevated.
5. Pick up board and move around, tilting from side to side, and back to front, so the colors meet and cover all areas of the board.
6. Torch to pop all bubbles.
7. Add another layer of color and torch again.
8. Add accent pigment straight from bottle – metallic, alcohol etc.
9. Let dry overnight.
10. Sand off paint from back.