If you're looking for a challenge that's still totally doable, this is the quilt for you!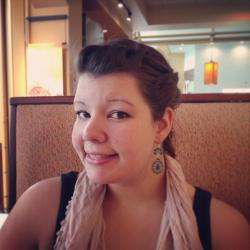 Jessica Griggs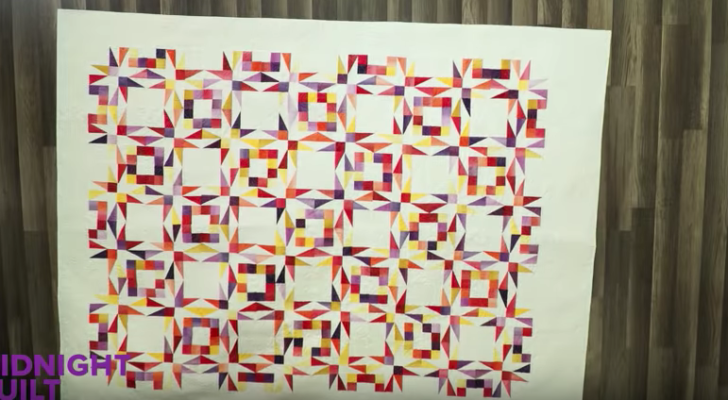 Isn't this Twinkling Twilight Star quilt simply gorgeous? I love everything about this quilt. The colors blend together so nicely and add a layer of texture since the color fabric is a mix of ombre and solid. We get a full tutorial from the one and only Angela Walters on how to make this quilt from start to finish!
We start by cutting the fabric into strips. From there, we'll cut squares and some mirrored triangle shapes. The squares and triangles make up the entire building blocks for this lovely quilt! Keep reading to see how everything comes together.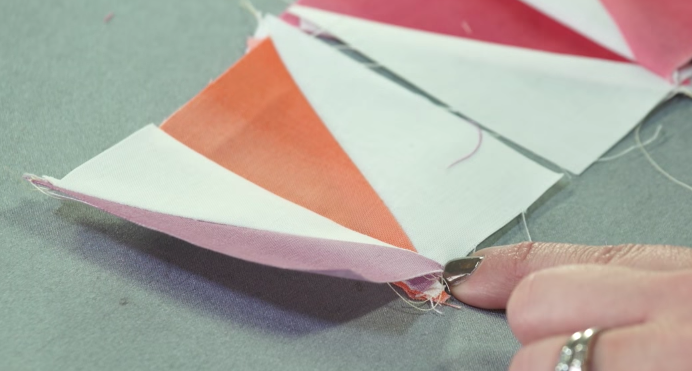 This Twinkling Twilight Star quilt utilizes a four-patch and a half square rectangle for the foundation of the main block. Easy enough, right? The tricky part about the half square rectangle is that you may be tempted to line up your points, but you actually need to line up your angles. You should have a space to allow for the seam allowance when sewing together your block.
But, as Angela reminds us again and again (and again) in this video, not every point is going to be perfect, and that's ok! The overall effect of the stars will still be there, and chances are no one will notice as much as you do. So go ahead and have fun with this gorgeous quilt!