Adorable: check. Easy: check. No sew: check!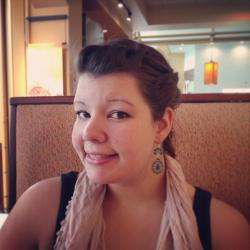 Jessica Griggs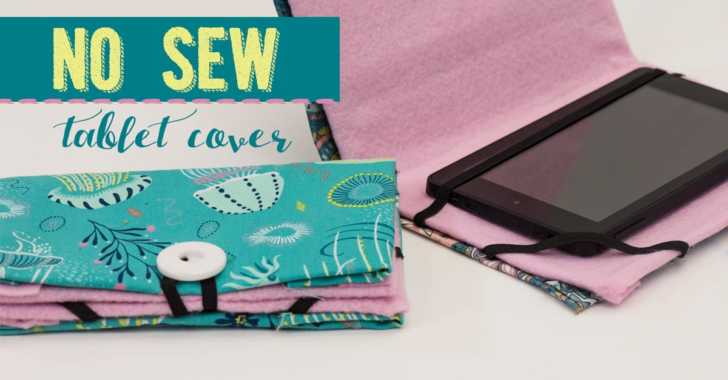 I'll admit, I was skeptical that this no sew cover would turn out – but I am pleased to report that my fears were for nothing! This craft turned out great. After making two of these, the only tip I would add is to cut and glue on a layer of foam on the inside of the cereal box before attaching the fleece. This adds extra padding and durability. Even without the foam though, the covers are pretty sturdy, and of course, adorable. Check out the video and full instructions below:
Supplies:
– ¼ yard fabric of choice
– ¼ yard felt (on the bolt, not in squares)
– ¼" flat braided elastic
– Large button
– Needle and thread (for the button)
– Hot glue gun / glue
– Cereal box
– Optional: craft foam
Directions:
Cut cereal box open, and lay out flat.
Place iPad / kindle on open cereal box, and trace around, leaving about a ¼" margin.
Using those same dimensions, measure another rectangle right next to the first one, sharing an edge. This will be the outline of the cover.
Cut this shape out of the cereal box.
Optional: Cut and glue craft foam to the inside of the cereal box outline, for extra padding.
Roll out fleece, and trace the outline of the cover, leaving about ¾ inch margin.
Cut out the fleece, place the cover face down on the fleece, and glue around the edges. This will be the inside of the cover.
Measure elastic braid around two of the outside corners, cut and glue into place for holders.
Measure a ring or elastic to go around the button, and glue in the appropriate place.
Optional: add an additional strip of elastic braid for security at the top of the inside flap.
Next, measure the fabric like you did the fleece, again, leaving about ¾ – 1 inch margin. You'll want to make the edges a little longer than the outline, as this fabric will go around the outside of the cover, not the inside like the fleece.
Cut this fabric, fold in the edges and make sure it fits around the outside.
Simply glue the edges of the fabric down.
Once the edges are glued down, glue the entire piece to the outside of the cover.
Finally, sew on the button, making sure it lines up with the elastic button loop.
Place iPad in holder, and enjoy!