Make your present stand out from the rest with this easy no-sew gift bag!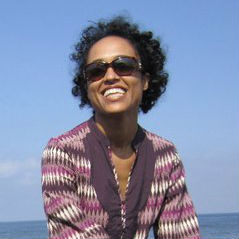 Sarah Cool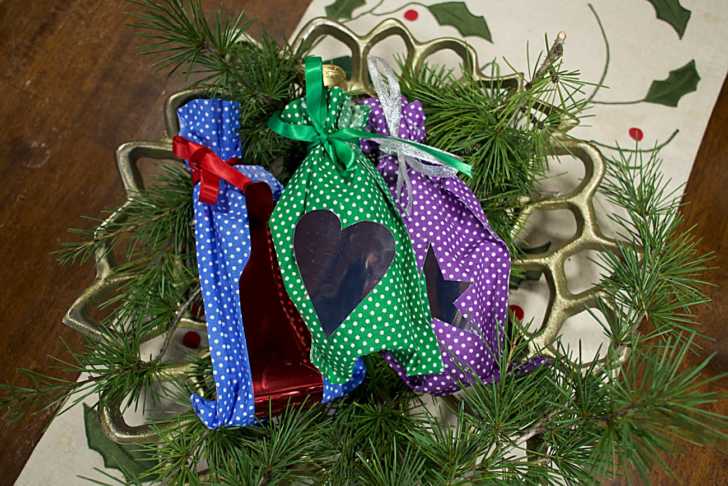 We've always got a few swatches of fabric left over from various projects and it's always nice to find a way to put those scraps to use. Our no-sew gift bags are one way we are able to repurpose old scraps. Felt is preferred, but whatever you have on hand should work just fine. The process is really simple and rather than running out to a store to buy a gift bag, you'll be able to offer a little personal touch to your gift-giving.
Gift wrapping oddly shaped items is always a little bit of a challenge, but this is a pretty simple design that comes together in minutes. Metallic iron-on sheets help give the bag a little bit of flare. Cut out any shape and iron on to the fabric for a little pop of something special. These no-sew gift bags are a super simple way of adding a personal touch to a store-bought item.
Supplies
— Fabric
— Scissors
— Hot glue
— Metallic iron-on sheets
— Ribbon
— Iron
Directions
— Using the bottle as a guide, fold your fabric in half and cut out a rectangular shape, leaving about 1-1 ½ inches on either side of the bottle; the top of the bag should measure about 1″ below the top of the bottle.
— Fold over fabric at top about 1" and snip 2 holes for the ribbon. This will be the BACK side of the bag.
— Use hot glue to seal the vertical sides of the bag, but leave 1" or so gap above the bottom fold.
— While the glue dries, cut out desired shape from an iron-on sheet. Use warm iron to adhere shape to front of bag.
— Insert wine bottle, thread ribbon into holes on the back, then tie a bow at the front.