This quilt design is truly brilliant!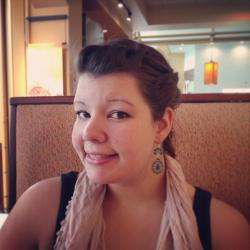 Jessica Griggs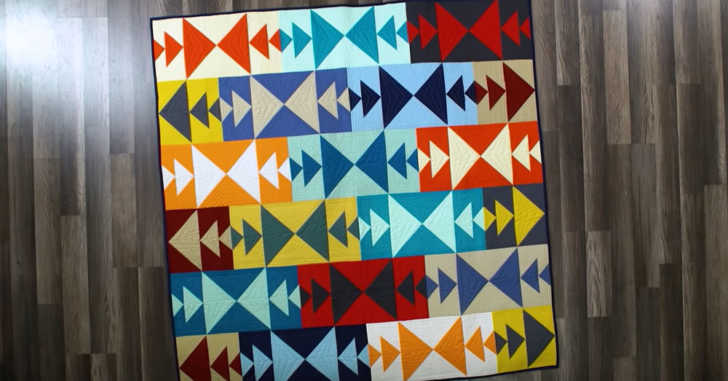 Isn't this quilt absolutely stunning? I love the bold fabric colors and the subtly contrasting thread used to quilt the top! Plus, this geometric design is so fun with the different colors. This quilt is not only lovely, it's a little bit of a miracle – there are no leftover fabric scraps!
That's right, this pattern is expertly designed and comes with some awesome templates to help you make the most of each fat quarter used. Plus, the building blocks of this pattern are probably something you're familiar with – half square triangles and flying geese!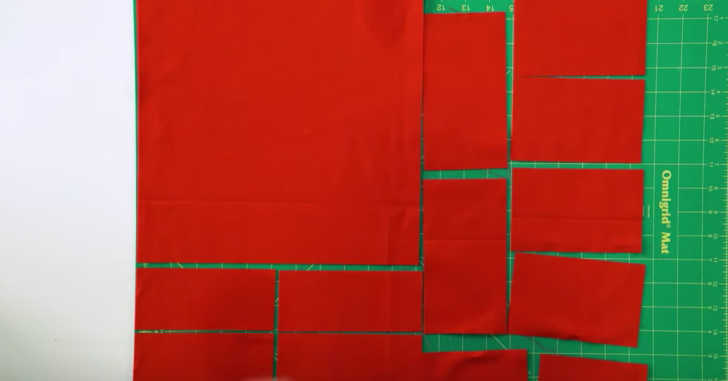 You'll start by cutting up each fat quarter according to this diagram. Technically there are a few small scraps, but nothing you could actually use in a quilt. You could say this quilt is stash neutral – it doesn't take away from the stash of fabric, but it doesn't add to it either!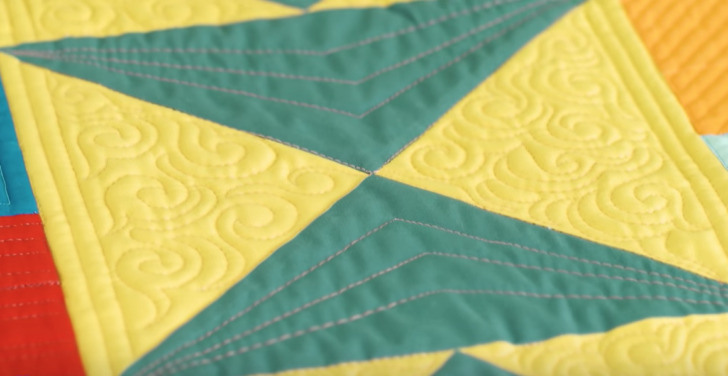 Once you have your quilt top and quilt sandwich, it's time to get to quilting that top! Angela Walters loves free motion quilting, and she shows us a few tips and tricks for picking the perfect thread for the bold fabric colors, as well as showing us how to fill in the spaces. Go ahead and see how to make this lovely quilt for yourself in the video below!