Keep those electronics safe and scratch-free with this tablet sleeve!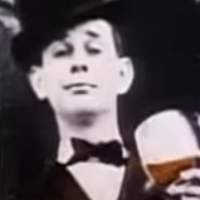 Chris Foster
Just because we are all living in a world full of technology, does not mean that I suddenly became any less clumsy. Honestly, it is the truth!
While I love my new tablet, I am absolutely terrified to take it anywhere (let alone moving it with me around the house) for fear of dropping it or it getting scratched while in my purse or bag. When I found this tutorial from Professor Pincushion, I knew this was a project I needed to immediately make in order to protect my electronics (from myself and surrounding environments)!
Don't have a tablet? Not to worry! Tova shows you how to adapt the pattern to create a sleeve for a phone or laptop too!
Now that I have my cute little sleeve, I am no longer afraid to take my tablet out of the house!