This works up so quickly!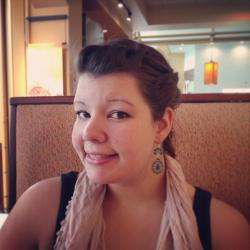 Jessica Griggs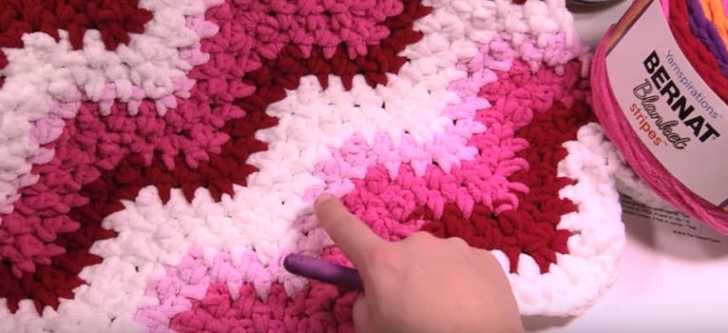 You've heard of the chevron stripes, and you've probably heard of the moss stitch, but have you ever seen a crochet pattern that combined the two? Today's tutorial does just that! Mikey from The Crochet Crowd shows us how to get the lovely texture of the moss stitch while also getting the fun colors and pattern that comes with the chevron stripes!
This afghan is made all the easier by using Bernat chunky yarn in a self-striping skein. Not only will this chunky yarn work up really quickly, but it's so so soft! And, the self-striping skein will make the transition from color to color for you!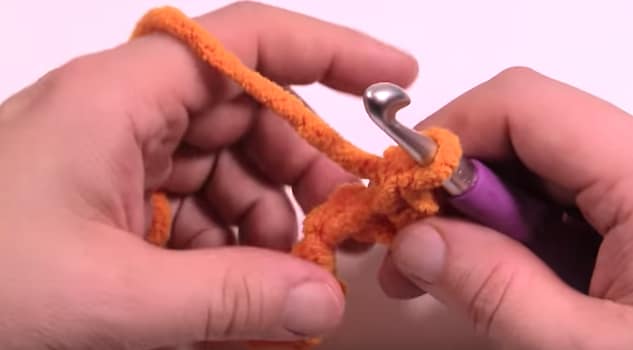 I just love everything about this pattern, and of course I love tutorials from The Crochet Crowd! Mikey shows us exactly what we need to do to make this lovely afghan for ourselves. Start by chaining a multiple of 16, and then work your first row of moss stitches. The moss stitch is just single crochet and chain one, repeating until the end of the row.
Keep watching the video below to see how easily this blanket comes together! Don't forget to share pictures of your finished afghans with us in the comments below! As always, happy crocheting, friends!