The effect in the room is almost unbelievable!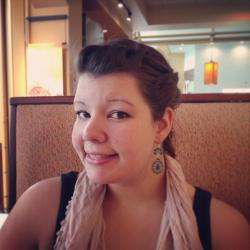 Jessica Griggs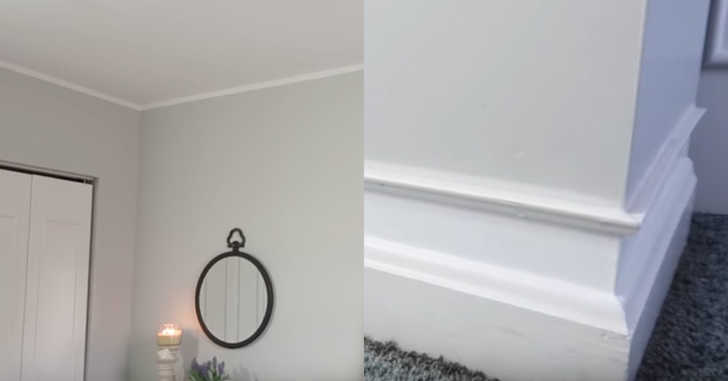 When we get in the mood to remodel but don't quite have the budget we'd hope for, it's always a win-win to throw on a new coat of paint. It's truly amazing what a difference a new color can do for a room! Nowadays, the trend is towards thick baseboards and molding in a different color than the walls. While we love this clean look and the instant texture created by the molding and the different colors in a room, it isn't always the cheapest project to undertake. Until now! Keep reading to see these two super simple and cheap tricks that make any room look like you spent thousands of dollars on the paint job!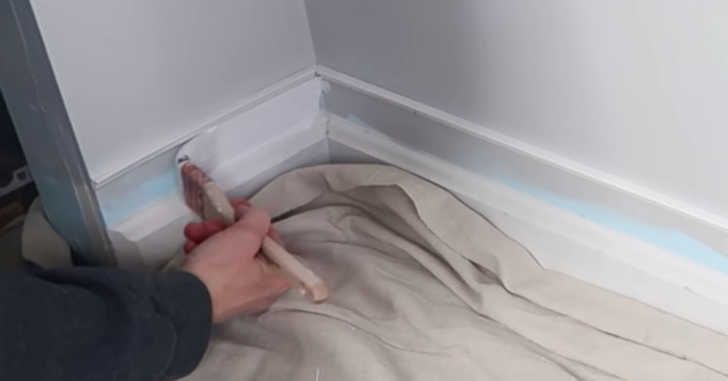 The first trick is to turn those skinny baseboards into luxurious, thick molding. You can easily do this by picking up some thin, exterior bead molding from your local hardware store. This molding is a composite, which makes it easy to work with and super simple to cut since it won't splinter like wood. For a whole room, you'll probably only spend twenty to twenty-five dollars. Then, nail the molding 2 inches above your current baseboards. Paint the two-inch strip beneath the new molding, and throw on a new coat of paint on the current baseboards. Ta-da!
The other awesome trick involves painting the ceiling, and how to make your ceilings look taller and crisper and cleaner, all by just using some painter's tape! Watch the video below to get the full details of the project.