This breath-taking quilt is easier to make than it looks!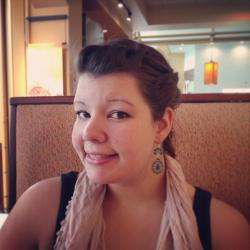 Jessica Griggs
Isn't this quilt gorgeous? I think it might be one of my favorite quilts that Angela Walters has ever done – and that's saying something! Master quilter, Angela Walters, has made hundreds if not thousands of quilts over the years. Part of what makes this one so awesome is the use of color in the ombre fabrics, and of course, the lovely free motion quilting designs that Angela is famous for.
But, what really makes this quilt so great is that it only uses two basic shapes to create the entire masterpiece! Can you believe it? Keep reading to see what they are and stay tuned for the instructional video below!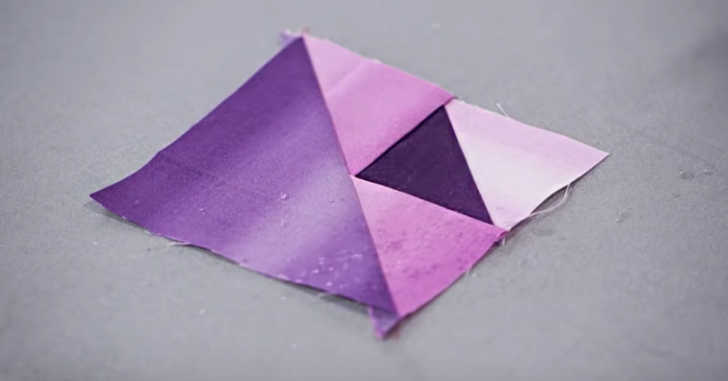 The first shape used is the Birds In The Air unit. This is made up of tiny half square triangles and a bigger triangle piece to form the other half of the unit. The other shape, as you might have guessed, is a big half square triangle. These two shapes fit together to create six different blocks, and the blocks are pieced together for a fun, unique, and absolutely breath-taking quilt.
This is a great quilt for all skill levels, whether you're just starting out and need to build some basic piecing skills, or whether you're an advanced quilter looking for a fun and easy quilt. Go ahead and watch the video below for the full instructions!