NO Y-seams needed with this beautiful star quilt!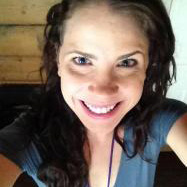 Katie Arnold
The house is quiet, everyone has gone to bed except for me, so what do I do? Quilt, of course! I love this time when I can be in my sewing room, break out my fabric scissors from their locked away hiding space (you think I'm kidding? I'm not), and just work on my current project in uninterrupted peace. Does anyone else do this?
Anyway, we're joining Angela from Craftsy and breaking open the special quilting juice as we work our way through this beautiful Variable Star quilt. This is one of those projects that comes together so easily (no Y-seams!) and will leave everyone in awe thinking it was a lot more difficult than it actually was. The hardest part is to make sure you don't spill any of that special juice on your beautiful fabric. Happy quilting!