This is such a stunning project!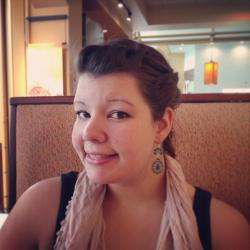 Jessica Griggs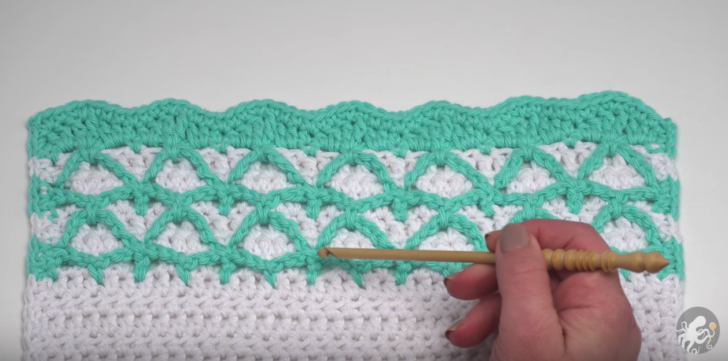 I don't know about you, but I've been in a bit of a crochet rut lately. I don't want to just keep crocheting the same patterns and baby blankets over and over again, but I also don't really have the time to dive into a complicated project like a sweater with all the shaping and various stitches.
If that sounds anything like you, then you're in luck! We've got the perfect project for you today: the mermaid towel! This is made from cotton yarn, and it's a great pattern for a hand towel or a washcloth (or a set of both)!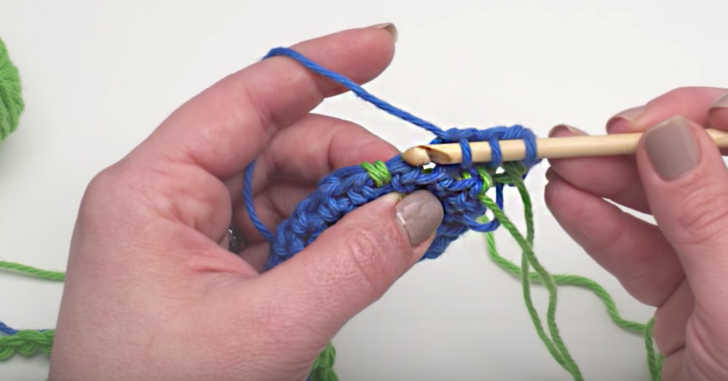 This pattern starts out easy enough – twenty-four rows of half double crochets. Then, things get interesting. You'll add a contrasting color and make the outline of the "scales" with a combination of chains and single crochets. Then, you'll go back to your original color and learn a new stitch – the joined treble crochet.
This sounds much more complicated than it is. The end result is absolutely stunning! You'll want to incorporate this stitch into other patterns once you see how it's done. The advantage to the joining treble crochet stitch is that you can have a tall stitch while eliminating all the space in between the stitches. Since they are joined, you'll get a nice, strong fabric. Go ahead and see how it's done in the video below!