The kiddos are sure to love the fun snacks!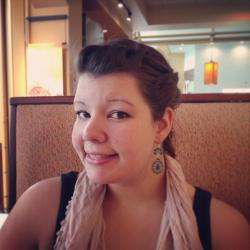 Jessica Griggs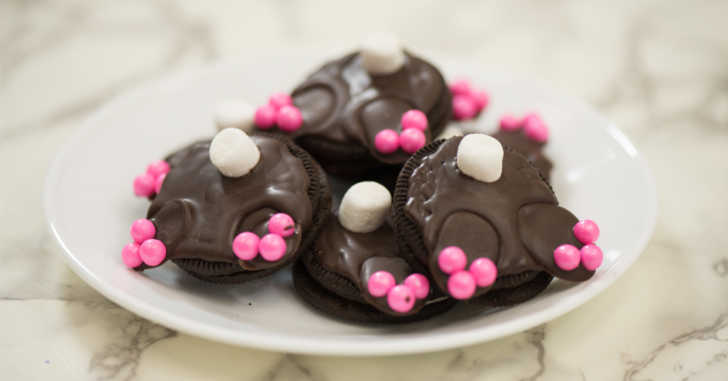 How cute are these little bunny tail snacks? What a fun way to add some fun and festive cheer to what is probably already a favorite snack – Oreos! There are actually quite a few ways to make these bunny tail snacks. We already had Oreos and melting chocolate on hand, so that's what we used. We've seen a different version that used round pretzels and peanut butter melts. Yum! Either way, the kiddos are sure to find this snack satisfying and cute! Go ahead and see what our process is in the video below, and then go crazy and make your own with whatever you have in the cupboard. Don't forget to share your photos with us, we'd love to see how creative you get!
Ingredients:
– Melt & pour chocolate
– Pink sugar pearls
– Mini marshmallows
– Oreos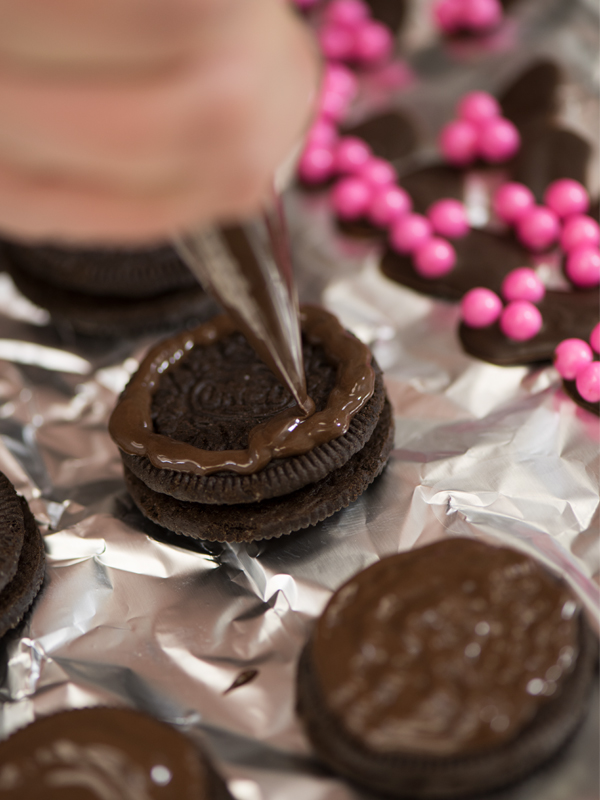 Directions:
Melt chocolate in 30 second intervals.
On parchment paper, paint an oval with the melted candy, and put three pink pearls for toes.
Repeat for several bunny feet, place in freezer for a few minutes to harden.
Roll marshmallows in hand until they are round. Set oreos on parchment paper. Reheat chocolate if necessary, and place in piping bag.
Pipe chocolate into center of oreo. Attach marshmallow tail and two bunny feet. Freeze 5-10 minutes until candy is hard.
Peel off paper and serve!