Doesn't this look so comfy?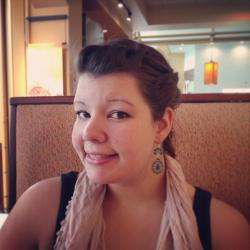 Jessica Griggs
This cozy afghan is a tribute to the Canadian 150 work socks! Doesn't this just look like the perfect blanket to wrap up in on those chilly winter nights? Grab a cup of cocoa and your favorite book, and you're all set for the perfect evening.
In the video below, we learn how to read and adjust the Lumberjack Blanket pattern. This pattern is so easy, with a slight twist to some very familiar stitches, you can create fun and interesting textures. Have you ever crochet around the post before? The end result reminds me of the ribbed look you get from knitting. While this blanket could be made with any kind of yarn, they use Bernat chunky yarn to get that big, cozy feel! Of course, this makes for a very thick and warm blanket. Feel free to use a lighter yarn (and smaller hook) to make a thinner blanket.
Go ahead and see how to make this fun throwback blanket, and be sure to check out more videos from the Crochet Crowd! We love their sunflower granny square pattern!