This is my new favorite holiday decoration!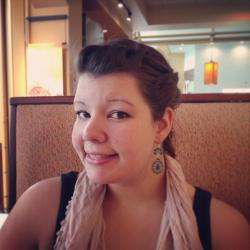 Jessica Griggs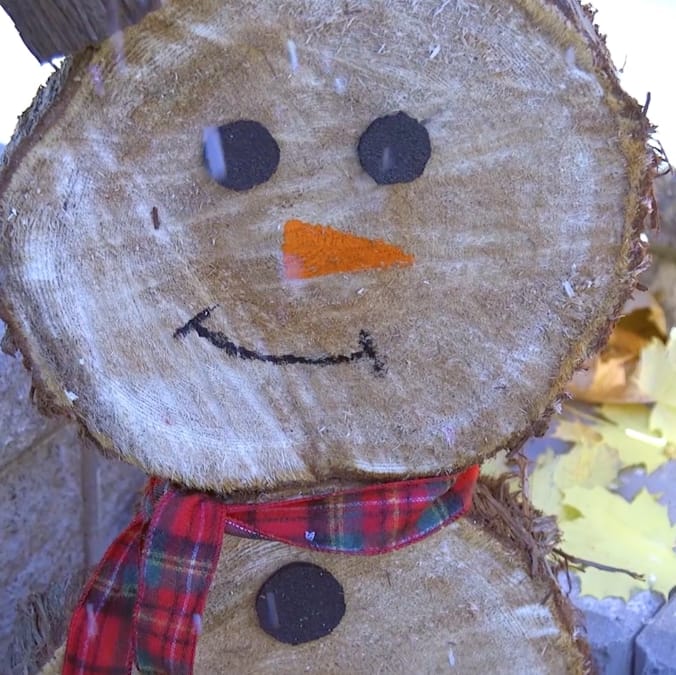 Winter is coming, and it's time to get decorating! How cute is this little country chic version of a snowman?
I just love his little scarf and top hat. Snowmen are an adorable way to decorate for the chilly season, and this rustic log version is super pretty!
Just by cutting up some logs you will be able to make some impressive and beautiful looking decorations that are totally Pinterest worthy. This is the perfect craft to use up some old logs that aren't quite fit for the fireplace. While this cute little guy would look great inside or on the porch, you can also put him outside and weatherproof him with a quick coat of sealant for the wood. Check out the instructions below to make your very own snowman that won't melt away!
Materials Needed:
– Wood Logs sliced into 2 thin pieces for the body
– Another smaller log slice and an even smaller log for the hat
– Black felt
– Orange paint
– Black paint
– Ribbon
– 3/4 inch steel strapping and screws to attach the pieces
Directions:
1. Start by gluing two black felt circles to one of your large flat log slices to make eyes. Then paint on an orange carrot nose and a black smile.
2. On your second log, glue on three felt circles to make buttons.
3. While it dries, glue together your small log onto the center of the small wood slice to make a little top hat.
4. Secure together your two logs with screws and the steel strapping. Attach your hat on top of your snowman's head using the same method.
5. All that's left to do is tie a bow around his neck and set him up on your front porch!