This is a fun new twist on a classic block!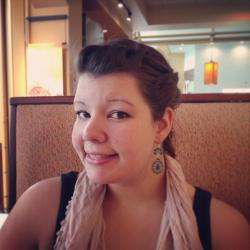 Jessica Griggs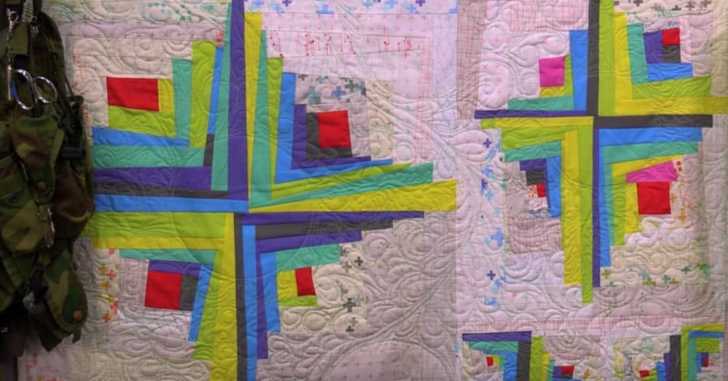 What a fun and creative quilt! I just love this unexpected twist to the classic log cabin block. That's right – this is a log cabin quilt! The key to getting those slightly off center blocks is using the technique of free piecing! What is free piecing? I'm glad you asked! One of our favorite quilters is here to tell you all about it.
Rob Appell from Man Sewing has an awesome tutorial for you today on free piecing. Keep reading to see all of his tips and tricks to getting the right block and choosing the right colors!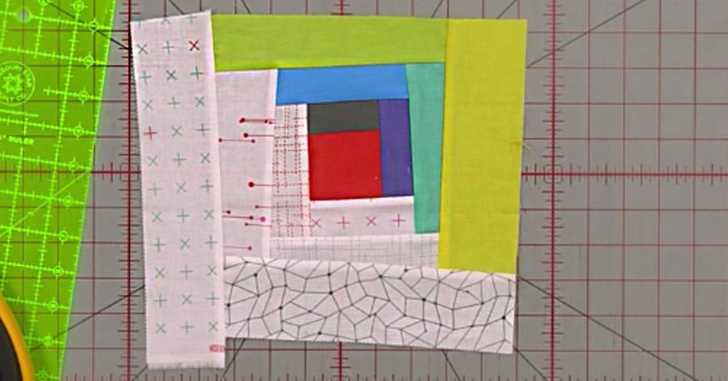 When you break down this quilt a little more into individual blocks, you'll see that each of the spiral structures is composed of a traditional log cabin block. This block starts with the "fireplace" or the square in the center. From there, build out your block by sewing strips around and around till you get your completed block.
For this look, Rob builds up one side with the solids and the other side with prints. There are two variations to this block – one where the solids build from light to dark starting in the center, and the other with the solids building from dark to light starting in the center. See how it all comes together in the video below!